There is an aspect common to every sector: the growing and increasingly fierce competition. A consequence of globalization and the widespread adoption of the Internet. In a constantly changing world, companies must adapt to and meet customers' needs. A useful tool is augmented reality which is changing the customer experience in eCommerce.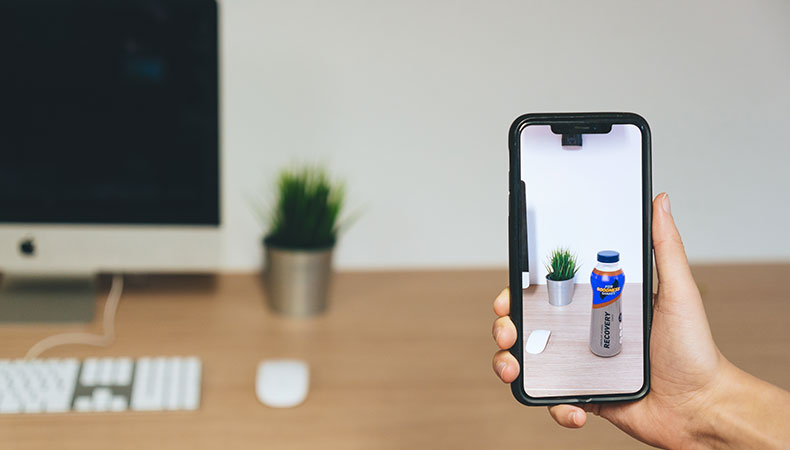 Augmented reality refers to the expansion of the perception of reality thanks to the support of the computer. In fact, augmented reality adds new elements and information to the real world. How? The options are different, among these we find:
The visual representation of additional information
Integration of images or videos
Insertion of virtual objects into reality
Augmented reality offers added value to customers. The combination of real world and digital world fascinates the user. In addition to gaining the attention of users thanks to the innovative nature of augmented reality, brands or companies have the opportunity to project information in real time into customers' lives, thus establishing a more personal dialogue with them.
What is the first advantage in using AR in eCommerce? User trust. The answer seems easy, but it is not obvious. The user will be more inclined to purchase an object that he can see in his own world, in the spaces he knows. Immersion in the real world offers the consumer a wealth of additional information that makes him more inclined to buy as well as offering him a greater degree of security on what he is buying.
In other words, the customer consciously buys and the return rate goes down.
An online shop can take advantage of the concept of augmented reality to optimize the user experience. In this context, mobile devices play a privileged role, given that customers browse and constantly shop online from their smartphone or tablet and therefore their use to search for information on the network far exceeds that of desktop computers. So, thanks to smartphones, it is possible to reach a large audience. In the future, mobile commerce and online augmented reality will go hand in hand.
Among the most common applications of augmented reality are the virtual dressing room and furnishings.
In the first case, the customer can see on him the suit he is buying. Although method is best applied on small accessories, such as glasses or costume jewelery. All by simply enabling the camera of your smartphone.
In the second case, however, furniture or household items are reproduced proportionately in the consumer's environment. If we are buying a lamp, for example, we will be able to see how it is on our desk.
Using AR, sellers can engage consumers and at the same time improve the product or service offered. AR has emerged as an innovative tool that allows brands an almost unlimited opportunity to interact three-dimensionally with consumers on their mobile devices, transforming the customer experience into an interactive and immersive journey. This technology is able to enrich the relationship between consumer and brand and adds value to each phase of the customer journey.
In short, augmented reality is one of those trends that should not be ignored by online sellers. How to integrate it? If you sell customizable products, you can rely on tools and software that integrate augmented reality functions.
Zakeke has always been attentive to emerging trends. For this reason, it supports augmented reality. Zakeke customers are enthusiastic about the new feature and report a greater involvement of their customers, attracted by AR.
Try Zakeke for free for 14 days here.