Our customers know it. Zakeke does not stop updating and enhancing its tools. Every month we release an update that improves Zakeke key features and takes them to the next step. We listen to your needs and feedback to offer you the best. Today, we have released an update that makes Zakeke faster and more scalable.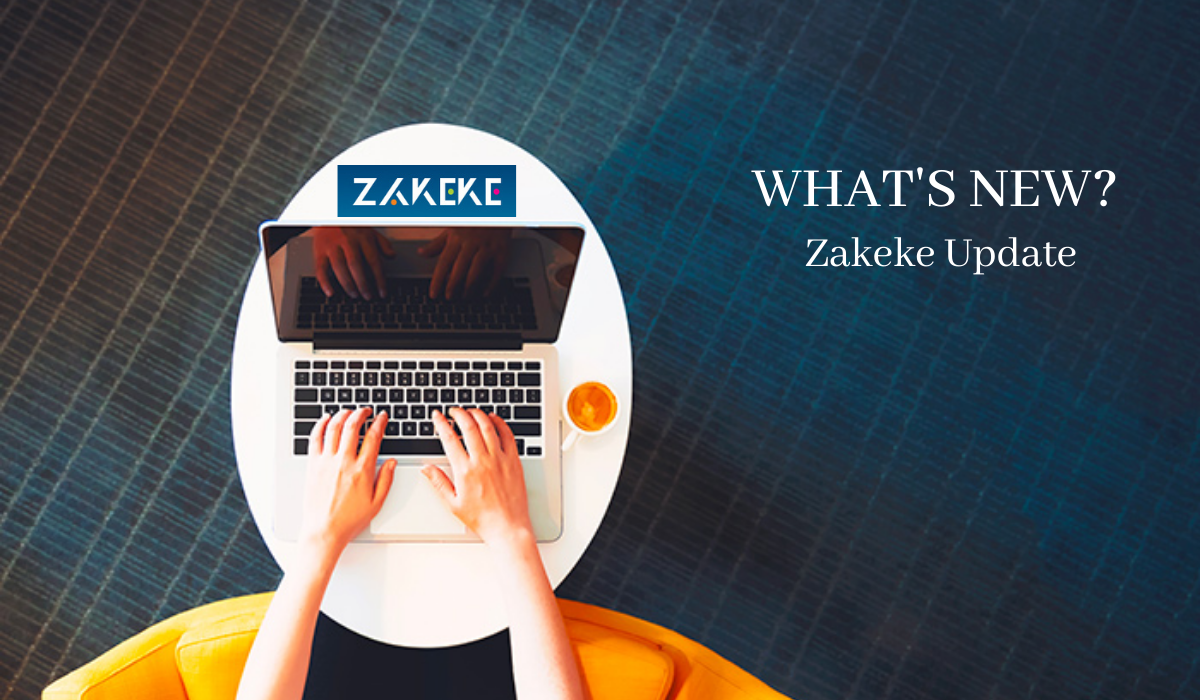 What are the features you are looking for in a tool? Speed and simplicity. This is Zakeke's philosophy. These two elements have always been the leitmotif of our process. The new update introduces a cleaner and more intuitive interface. Everything becomes easier and more harmonious.
Look matters, but Zakeke goes further and applies the concept of speed and simplicity to the customizable product configuration process. We have significantly reduced the many steps required to get your products online. From 7 to 2. All you have to do is define the variants, sides and printing area and start selling your customized product with Zakeke. See it for yourself:
STEP 1 – pick a product from your catalog to make it customizable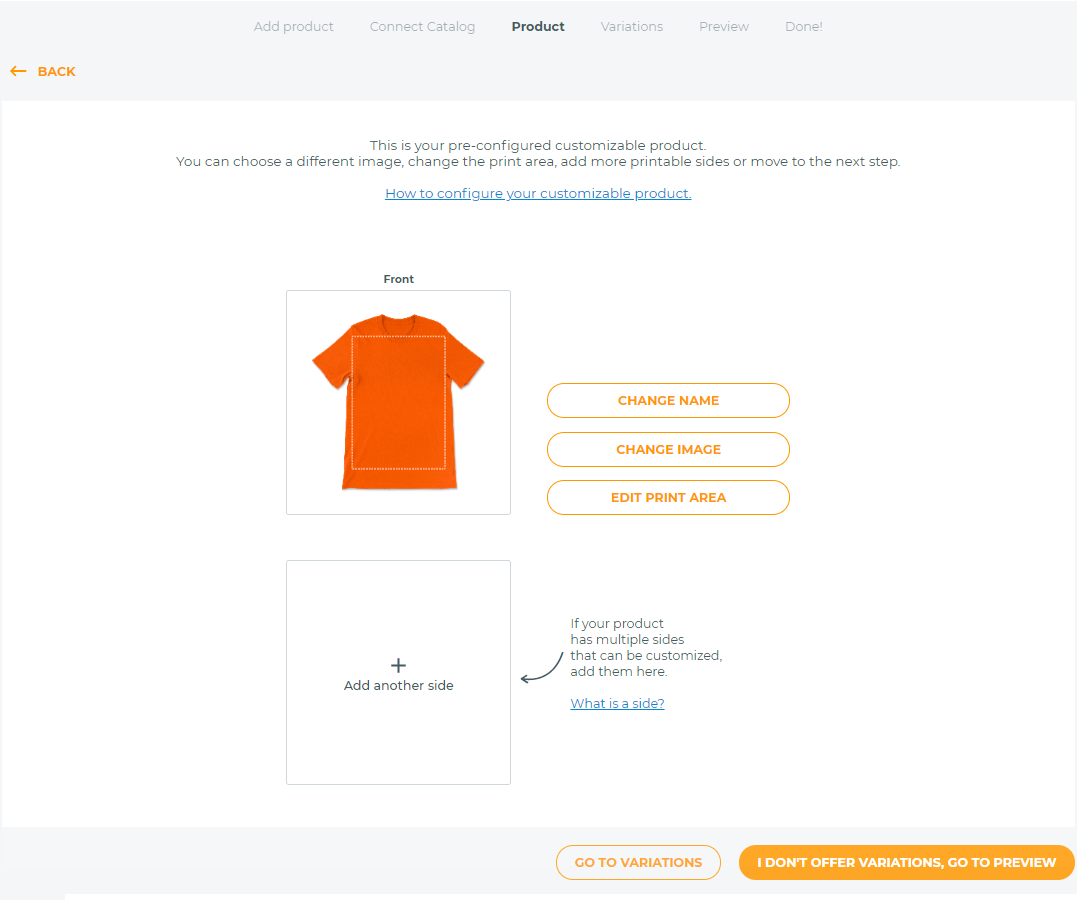 STEP 2 – add product variations (if any)
Final Step: preview your settings and go live!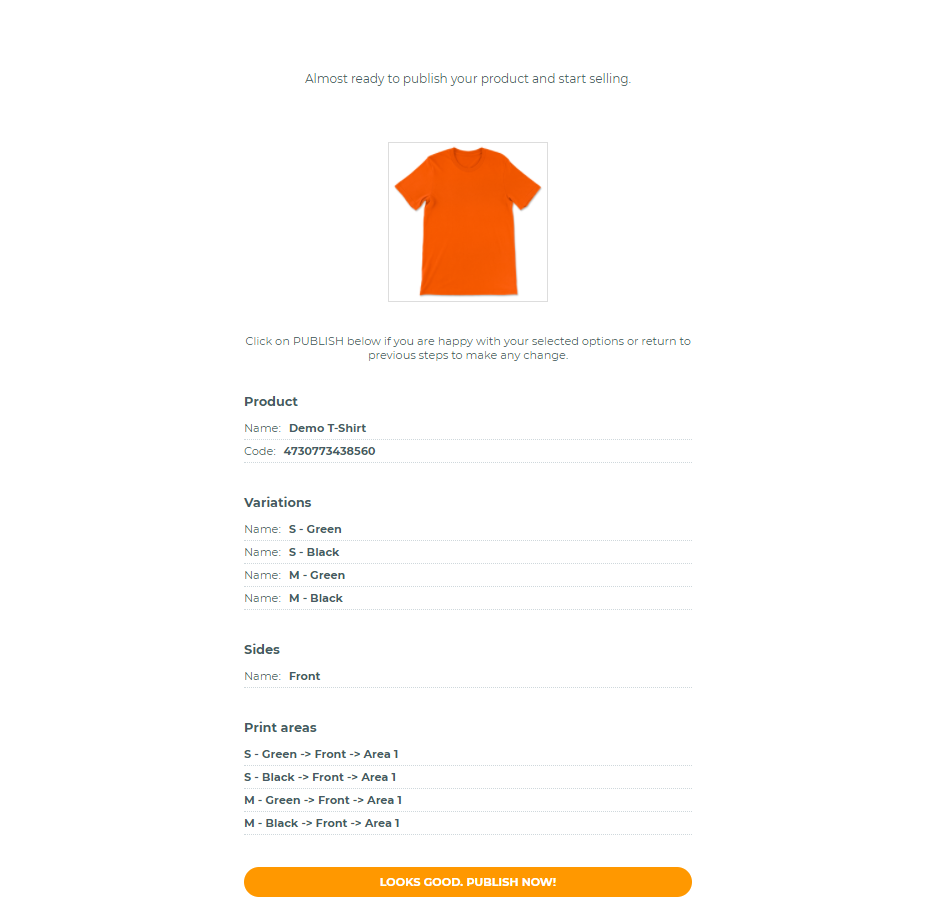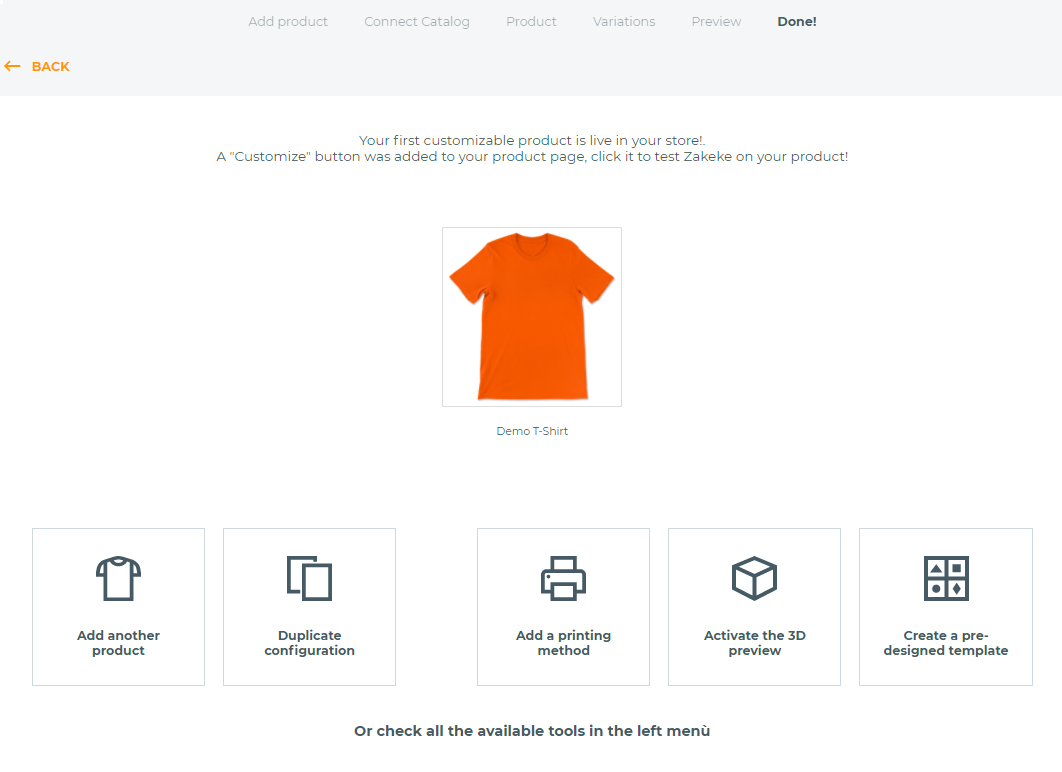 What about price and all the other features of the customizable product, such as colors, fonts, image format and all the options that Zakeke offers? In short, what happens to the printing method? Features become modular. In a practical menu, you will find all the features that can be defined as rules and be attributed to one or more products or to a printing method. So you can just define a printing method and use it for all your products. Simple as that.
The advantage? Saving time by speeding up the process and creating automations. So, in order to sell your customizable products online, now you just need a few clicks. Literally, just a few. Speed and scalability for you and for us.
Let's make an example. You sell 100 customizable products. You set the cost of customization to, let's say, $10. Instead of defining the price manually for each of the 100 products, you match it to the printing method that is already matched to those 100 products.
Easier done than said. In other words: instead of repeating a process 100 times, you do it only once. Incredible? No, it's Zakeke!
We, as a team, are very happy about what we have released and accomplished today. But, as you know, this is not enough. This is just another part of our journey, improving your online shop management and your clients purchasing process.
We thank you for your trust and for your feedback which helps us offer you always the best solution. Many amazing surprises will arrive in the coming months. Stay tuned!
For all the technical details, read the guide here.
Don't have Zakeke yet? Don't worry. Try Zakeke for free here.