CPQ stands for Configure-Price-Quote. It is one of the must-have tools for online sales. Why? Because it allows companies to quickly and accurately generate order quotes. It optimizes time and reduces the error risk. These are two fundamental factors especially if you are in product customization market.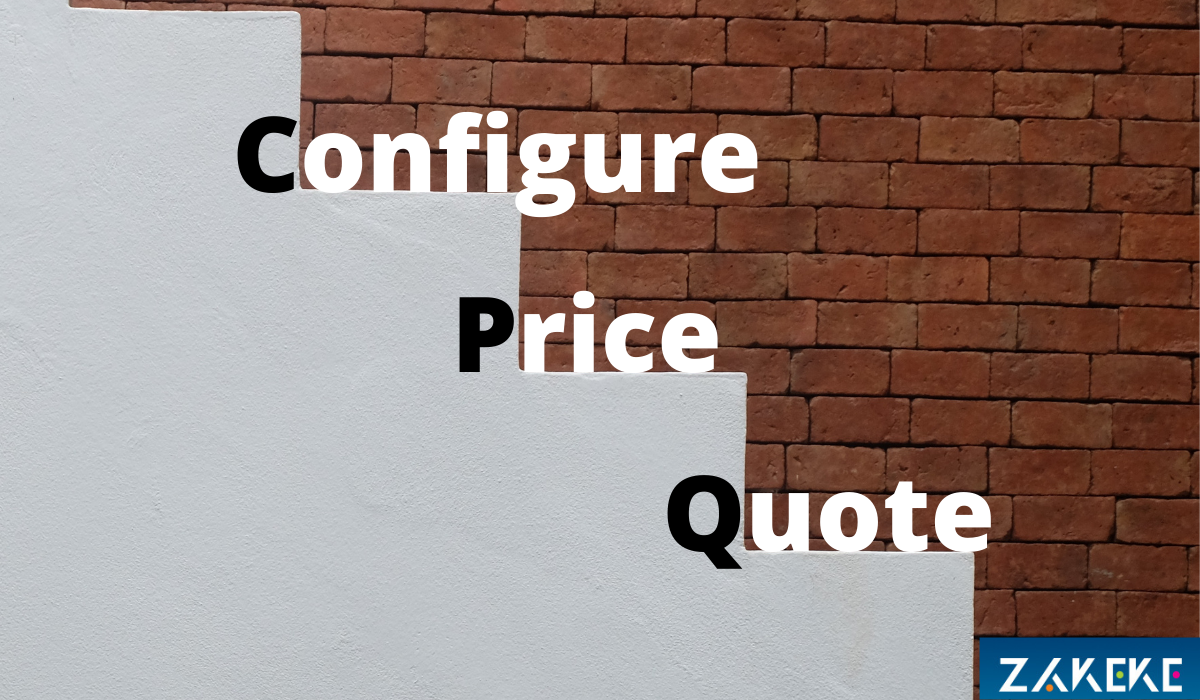 CPQ software automatically creates quotes according to a pre-defined set of rules, ensuring error-free pricing. That's why a lot of information is taken into account such as quantities, multiple revenue types , discounts, optional product features, customizations, and compatibilities. With a CPQ application, you can specify every conceivable configuration, price, discount and scenario, making product configurations and options simple based on your company capability.
Configure, Price and Quote are nothing more than the sales cycle phases you have to automate to sell faster and better.
The market is increasingly competitive and CPQ allows you to have a wider offer and to respond to customer needs. Knowing how to configure an offer that truly meets customer needs becomes a necessary element to be successful.
The available product and service catalogue is only one of the variables in the sales cycle. The other fundamental factor is the price. In fact, a good CPQ gives the right price to the final offer without errors. And it takes into account all those conditions and sales variables applied to that special customer, to that product and to that type of customization, including discounts.
Thus, quote is the final step which is achieved much more easily and quickly. The quote is a taste of what you are able to offer, both in terms of quality and time. If a quote is correct, and quickly sent, despite the complexity of the customer needs, it is like an excellent business card.
Why is CPQ important in personalized product sales?
After what we have said, the answer seems obvious. CPQ allows you to give the right price to every single customization. Price has to be automatically calculated and updated following customer action on product. In the other hand, in B2B sales it may be essential to receive a quote containing all the information of the customer's needs.
. Price can be automatically calculated and updated following customer action on products
The solution is to use a product customization software that already integrates these functions.
Zakeke does it. It is a cutting-edge tool for product customization that lets you create pricing rules to add a mark-up price to your customizable products. You can define simple pricing (e.g. a price for each text element that they add to the product) or advanced pricing to create complex rules to charge your customers. Each pricing can be based on one or more rules and each rule is based on a property, such as the number of characters in a text element, amount of used colors in a design, size of the design, etc… You can also apply quantity discounts and more and more.
For example: You sell a T-Shirt with three sides (front, back, and sleeve) with a base price of 20 USD. You wish to add an extra price on the top of the base price based on which side(s) your customers personalize:
5 USD for the front
8 USD for the back
2 USD for the sleeve
With Zakeke you can do it.
As we said, in B2B sales it may be essential to receive a quote containing all the information on the customer's needs. If you need, in Zakeke you can add a Get a quote button to allow your customers to send you requests for quotation.
Zakeke is not just this. Zakeke is much more. Discover more here.