WooCommerce
On this page
Installation of the Zakeke plugin
Before you start, please pay attention to the following points:
Make sure you use at least WordPress 4.6 and WooCommerce 3.0
Permalinks must be enabled: go to WordPress Admin Panel > Settings > Permalinks > Custom Settings: make sure that the option is not set on "Plain" (all other options are fine).
You must have php-xml module enabled
The following instructions are about the WooCommerce integration with Zakeke:
Log into your WordPress site.
Go to: Plugins > Add New.
Type 'Zakeke' into the Search Plugins… field.
Click on Install Now.
Click on Activate.
Plugin configuration and integration of Zakeke
Go to: WooCommerce > Settings > Integration > Zakeke Interactive Product Designer.
Setup Zakeke as follows:

Zakeke username: your Zakeke username. If you haven't created an account yet, please create one;
Zakeke password: your Zakeke password.

Finish by clicking on Save Changes.
Go to: WooCommerce > Settings > Advanced > REST API.
Click on Add key.
Setup the details as below:
Click on Generate API key.
Take note of Consumer key and Consumer secret values.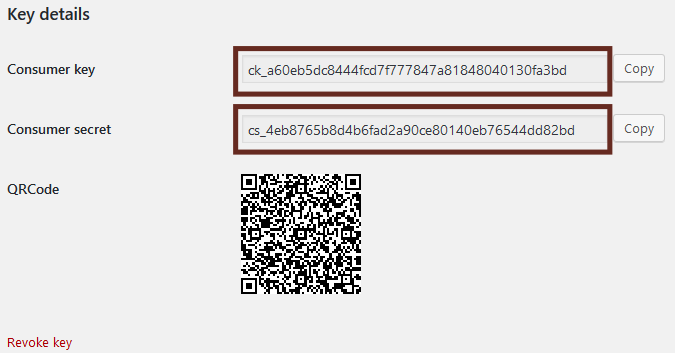 Access to your Zakeke account and navigate to: ADVANCED > E-Commerce.
Select WooCommerce.
Setup the E-Commerce as below:
Consumer key: insert the Consumer key noted in step 6;
Consumer secret: insert the Consumer secret noted in step 6;
Store URL: insert your WooCommerce Store URL (Pay attention: the URL must be the same used during the installation of WordPress. To get the correct URL, please copy it from WordPress Address (URL) in WordPress Admin Panel > Settings > General.);
Click on CONFIRM.
At this point, you won't have any problems with Zakeke plugin on your store! If you have some troubles or problems, see FAQs.