Let Your Visitors Customize Their Dream Products With Zakeke 3D Product Configurator
With Zakeke, your buyers can customize and preview products in 3D
Customers can personalize any item in your store by adding their own images, colors, and text. With the live, 3D preview feature they'll always know what they are going to get before buying. Zakeke means fewer refunds, fewer complaints, and more 5-star ratings.
BEFORE ZAKEKE
Total Customization Hassle
WITH ZAKEKE
Real-time Customization
Wants their own design
Endless back-and-forth to design
(Or if you have a bad customization plugin, it's slow, not easy to use)
Still can't envision how it will look
Orders Product
Wants their own design
Customizes and previews product in 3D
Orders Product
Looks like what they previewed
How Zakeke 3D Product Configurator Works
Install Zakeke in your store
Zakeke integrates with all major e-commerce platforms
Create your inventory of customizable products
We'll guide you through your store set up if you need extra help
Publish your products live
Get happy customers buying from you… and coming back for more
Give your customers a fun, easy, and memorable way to Customize products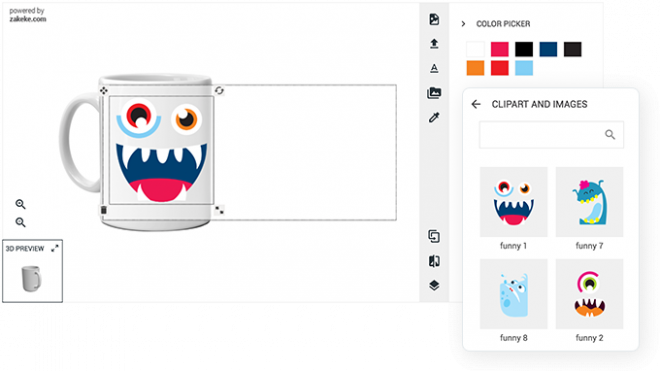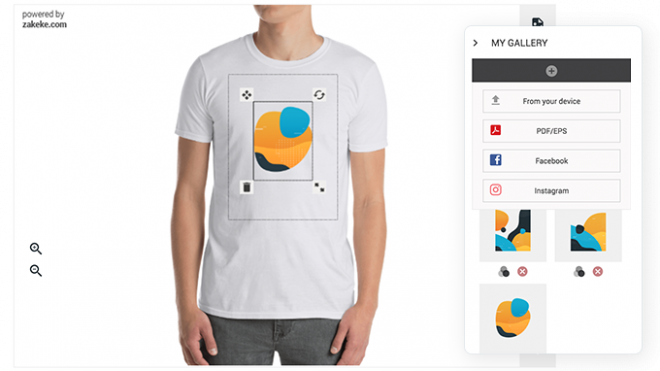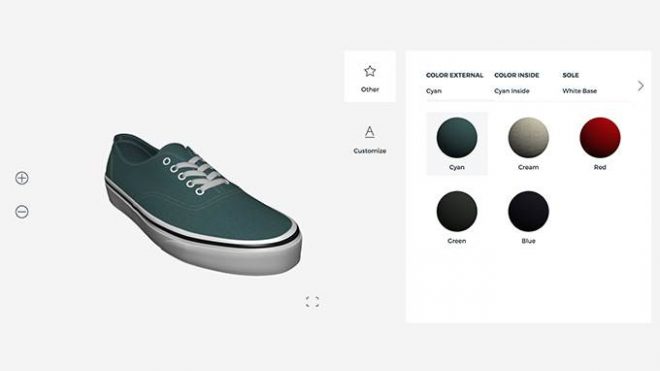 Text customization

Your browser does not support the video element.

Customers add text to your products, change its color, size, orientation, rotation and choose their favorite fonts.

Clipart and images

Upload a catalog of pre-selected artwork for clients to pick and create new designs in minutes.

Own images

Customers upload their own images and use them to create uniquely personal products.

Product variations

Allow visitors to change colors, sizes and styles to match exactly what they want.

Realtime 3D view

Your browser does not support the video element.

Customers see 3D models of their customized products that they zoom in on, rotate and move around.

3D Product Configurator

Your browser does not support the video element.

Customers build their own versions of your products choosing components, changing elements, and customizing colors and materials.
Happier customers and store owners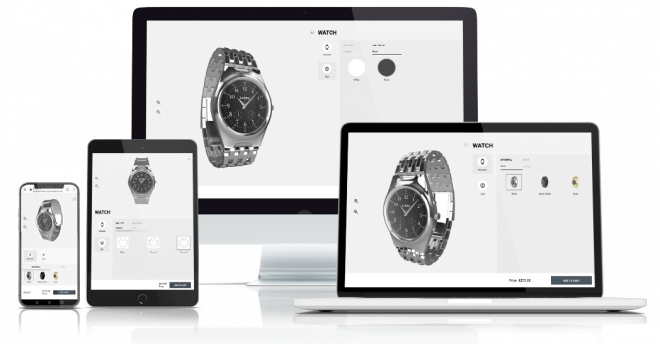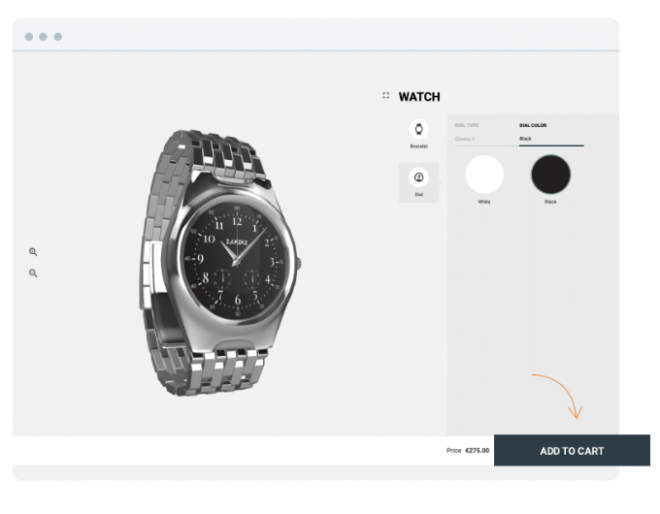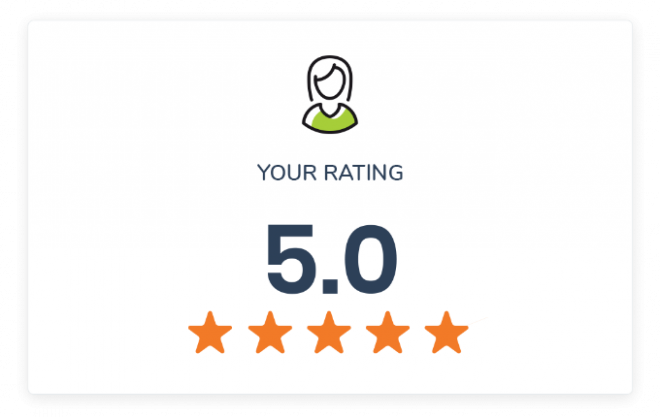 Get a fast and intuitive experience

Zakeke works blazing fast on desktop and mobile devices. Customers can easily customize their products and see an immediate, high-quality 3D rendering, without slowing down your website's load speed.

Love to buy from their phones

Your browser does not support the video element.

Zakeke works smoothly on any device and screen size. Visitors get the full customization experience, fast interface, and 3D preview on their phones.

See before they buy

Zakeke allows your customers to quickly and easily customize products and preview them in 3D before making a purchase. It's a uniquely immersive shopping experience that gives customers the confidence to order on the spot.

Write 5-star reviews

Customers who get exactly what they want love to tell everyone about it. Imagine a swarm of happy buyers publishing glaring reviews for your store on Google, Facebook, Shopify, WooCommerce and all over social media.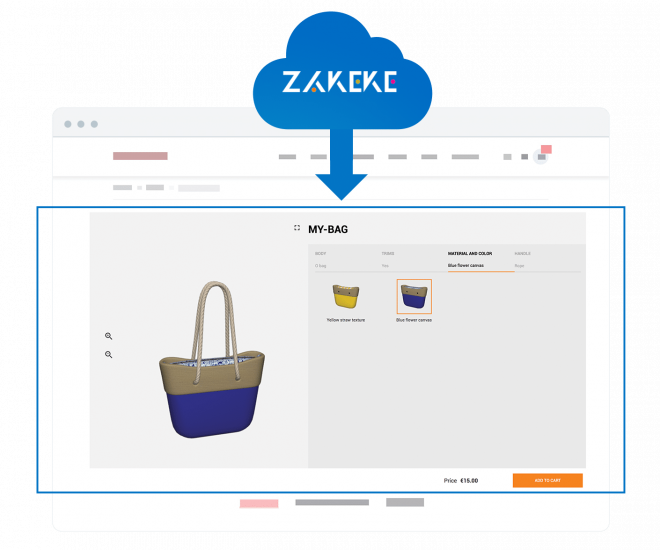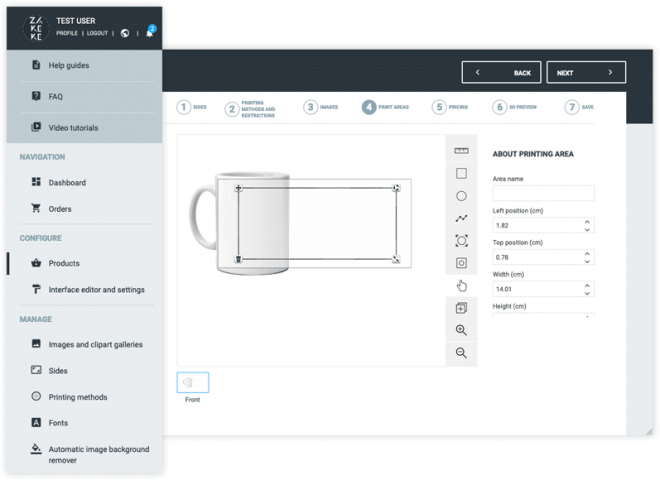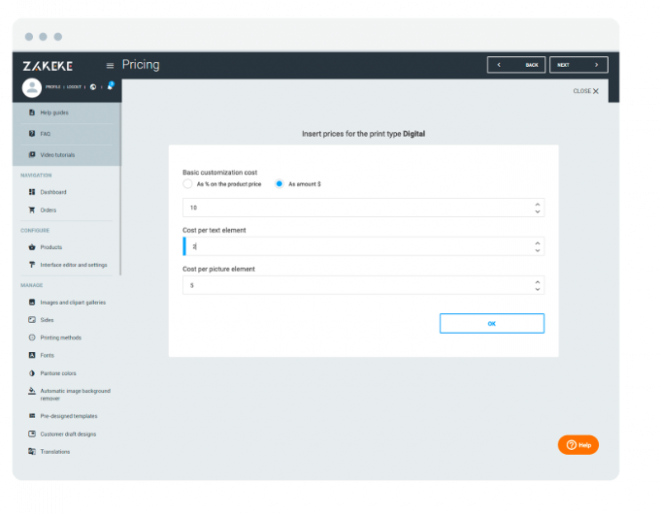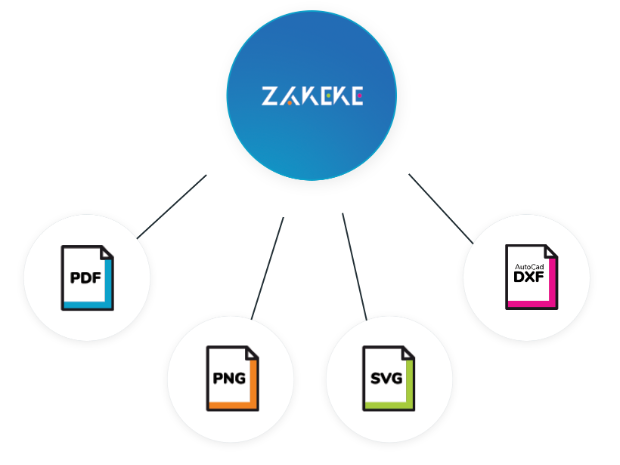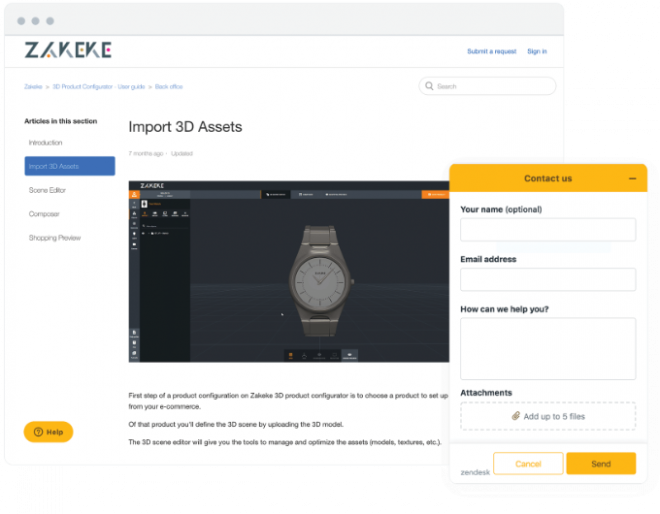 Pay $0 on hosting costs or maintenance

Zakeke works on the cloud and integrates seamlessly with the most popular e-commerce platforms. You'll never have to worry about hosting costs, manual software updates, or maintenance.

Launch fast… real fast

Creating your customizable products in Zakeke is quick and easy once you get the hang of it. Text, colors, patterns, images… you have full control of every possible customization you want to offer your store visitors.

Increase their sales and their margins

Pricing can be a hassle when you add product customization options. Not with Zakeke. Take control of your pricing options with a percentage or fixed rate upcharge for every product attribute your clients change.

Receive print-ready files

Each order comes with the right files, every single time. No more fussing with clients sending files that won't print properly. Simply get the files and go to print. Zakeke delivers print-ready files in PDF, PNG, SVG and AutoCad DXF formats.

Get Customer Support that's always ready to help

Our friendly team will assist you from implementation to launch. You get access to our Guidance Center and direct access to our helpdesk from your Admin Panel. We resolve 97% of support requests within one day and frequently update our tools with fixes and new features.
Add 100's of customizable products to your store with one click
Zakeke integrates with multiple Print-on-Demand services. Add products from several suppliers' catalogs to your e-commerce store and have the orders automatically fulfilled and shipped to your customers.



... Sellers Already use Zakeke
"We love this app… Very easy to use… and you can setup your products quickly. Customer service is very fast to respond, always within 24 hours or less. And I'm sure they will even improve the app even further. We have used many Customizer apps in the past and like this one best because the look is very professional, and the service is outstanding… We are still moving over hundreds of products into the app, and do have a few issues, but Zakeke is very responsive to our needs, and is working with us to solve any issues.
All in all, we highly recommend you try this app, and see for yourself."
SavetheDateStickers
savethedatestickers.com, United States
"The Zakeke app has given me new hope for increased sales! Having vector art as an output will greatly reduce my production times. Many other customizer apps do not produce vector art, so this is huge.
I absolutely LOVE this app. The team continues to advance the features and make improvements. Using a customizer app is very advanced and takes a lot of work to implement each product on the back end of your store. The Zakeke app implementation is much more streamlined compared to other customizer apps.
Worth the money and the time. Great app!"
West Coast Signs and Stickers
"5 Stars for the support. 5 Stars for the App. The best product customiser app on the market. The 3D preview is out of this world. We have not launched the website yet but are very excited about offering this level of customisation to our future clients.
I have asked for several modifications as our needs are quite specific and nothing has been too much trouble and all done in a very timely manner.
If you are looking for a customisation app then stop looking, you have found the best. I know, I have tried them all over the past 3 months."
"Zakeke is a unique and amazing app that will let you customize and preview products in 3d.
What is also amazing is the team and customer service! They will go the extra mile to understand your issues and very very patiently solve them.
Highly recommended to boost your ecommerce capabilities&conversions!"
"I have searched for lots of apps here on Shopify and other sites to allow some online editing for customers customize their products, and this was the best one. Very easy to use, clean interface, fair monthly subscription and very easy going and kind staff, they helped me in all my needs and they listen a lot for all suggestions, really great staff! I really recommend this app!"
Run Ink
runink.net, United States
"I have tried many of the interactive product designers in Shopify for personalizing our prints. They all fell short in some way. Zakeke has been relatively smooth to use but what really sets them apart is their customer service. Each time I have run into something they respond ASAP. When there have been features that they aren't currently offering, they have worked them into their timeline and kept me notified about when to expect them. Looking forward to rolling it out site wide."
Go Stencil
gostencil.com, United States
"Zakeke was our 3rd app to try to simplify our custom orders. I wish we would have tried it first, it works great. Highly recommend this app."
"Really great app, so easy to install and setup. It's perfect! And the team is AWESOME! I do recommand this app."
Your Brew
yourbrew.org, United Kingdom
"I've used all of the product customizer apps on Shopify- ALL of them. This app beats them in every way. Not to mention the 3d preview option which for the speed and clarity of it is quite frankly ground breaking.
The real reason why I'm switching several of my stores over to this? – The price. It is priced fairly and in a manner that they want you to grow and succeed. They aren't just trying to recoup their money, they see a long term investment in your functioning business as the better option than large outlandish fees. Massively impressed with this app, I would recommend anyone who is currently using another personalisation app sets aside an hour to test this out – It's all you'll need!
I genuinely want these guys to become the biggest custom product app because they've done such a good job."
GlowLights
glowlights.com, United States
"Lots of features, low cost and works great!
I usually don't leave reviews but after trying this product and working with support, I feel I must let others know about this amazing extension. Many advanced features are included already including a white label option. Interface is fast, clean and easy to navigate, especially on mobile devices. Overall a must have extension w/pricing that is very reasonable as well."
"This is the only existing wordpress' plugin that has a 3d preview of the customized product. The support is fast and effective.
I strongly reccomend this plugin to everyone who needs an e-commerce with customizable products."
"We are very happy with the Zakeke product customizer! Everything works smoothly! A fair price / performance ratio. Handling is clear, for both sides, administrators and users. If there are any problems or questions, a great customer support is available and actively supported. We are very satisfied."
RubOns Anywhere
elliespaperie.com, Australia
"There are several web2print plug ins and finally, I chose Zakeke.
Their interface is intuitive and easy to understand, and most of all, their feedback is super fast and very helpful. I'm building up my website and I believe our customers will love it too."
American Vinyl Co
americanvinylco.com, United States
"WOW Support! Crazy…right? Good customer support?? Still testing the plugin but they are very helpful!"
"Best One! This product designer plugin is cleary the best one : simple and clean. I had a display problem with my theme on mobile devices, and the dev team solved it really fast. All the best for you guys."
TortenPics
tortenpics.ch, switzerland
Playmore TCG
playmoretcg.com, United States
"I just wanted to give feedback on what an excellent product and service you have provided my business! Zakeke product designer is a miracle and magical!! you have taken so much stress and frustration out from the hassle of using plugins that just don't work with woocommerce. Most have the processing on the server the plugin is hosted on but having the chance to use a service like this is a major change and certainly a breakthrough for this industry! When I first set it up was easy and super functional. Your team is incredible and I really truly appreciate the quality work you put into this software thanks!"
Engravologist LLC
edogtags.com, United States
"Great Support & Even Better Product. We've been working with the Zakeke team and their plugin for only a couple weeks now but everything has been stellar!
We searched high and low for a customize product plugin that worked well on both mobile and desktop and THIS IS IT! Most product designers work great on desktop, but really struggle on mobile. The Zakeke product designer on mobile looks just like an app – it's amazing. Throughout the setup process, we had several questions and they always answer within 24 hours."
Max Crafter
maxcrafter.com, United States
"Awesome! I had run into an issue during setup due to my theme but the team helped me to get setup absolutely quickly! After a quick setup, I was able to configure everything and get my first product configured within 10 minutes. Absolutely love it so far."
Status Mugs
statusmugs.co.uk, United Kingdom
"www.statusmugs.co.uk Very pleased with this app highly recommend it grate customer service and the software is absolutely fantastic for what we need."
Zakeke makes product personalization easy
Go from selling to printing in one single step