Catalog management is not as simple as it might seem, above all if you have only one type of product but with countless customization options. If you add that that product is a very visual product, then the visual experience becomes essential. Flex Arcade – a French company on WooCommerce – knows it well. That is why they chose Zakeke (an easy-to-use product customizer for online and offline stores) in order to offer the best visual customer experience to their clients.
About Flex Arcade
Flex Arcade is a French Company born in 2018 and animated by the pleasure of reliving the golden age of video games. Their business focuses on the manufacture, sale and rental of arcade cabinets. Quality, simplicity, customization and innovation: these are the values of Flex Arcade which offers high quality tailor-made products. Everything is Made in France and customizable.
Our machines are designed at home in Boulogne-Billancourt, then assembled in our workshop in Chartres with elements supplied by French craftsmen (except for electronics, but we have no choice)

Alexandre De Oliveira – Director Flex Arcade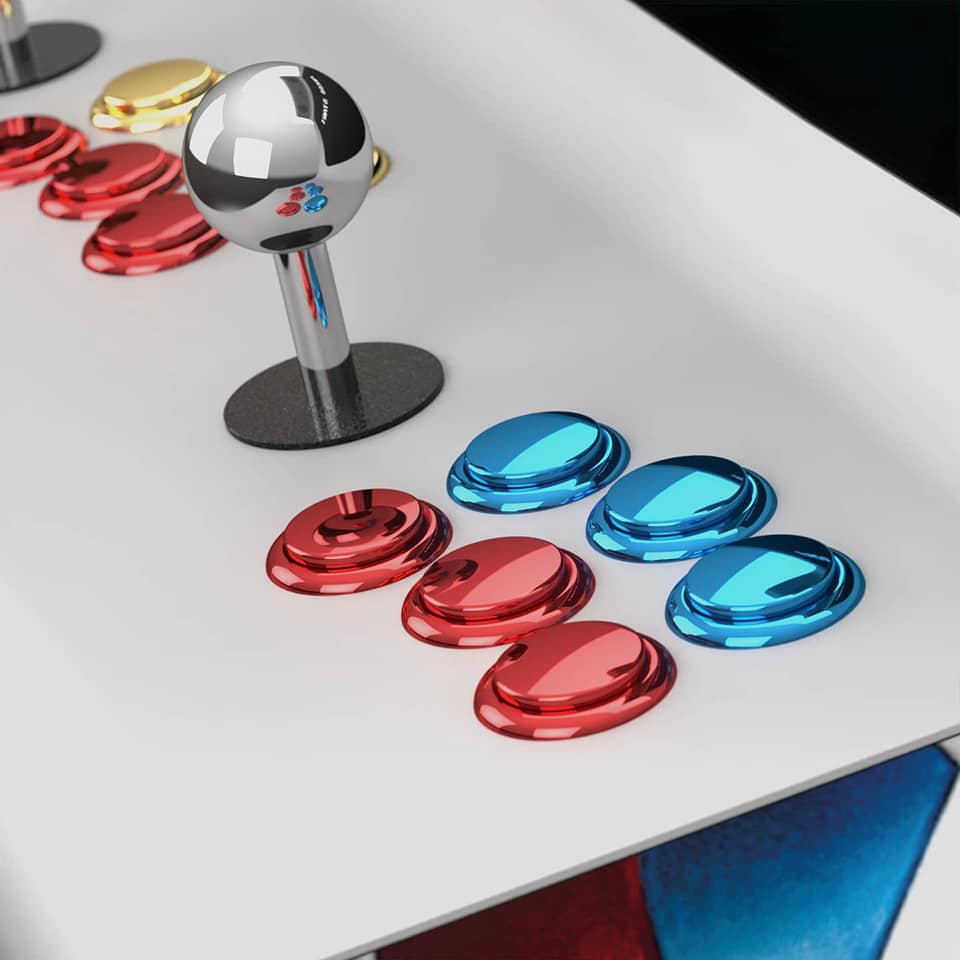 The Challenge
A Smart Catalogue Management
Flex Arcade offers the possibility to create a unique product. Uniqueness is an element that attracts the customer, creates greater involvement and attachment to the brand. The Flex Arcade catalog consists of arcade cabinets that can be customized. Customer can choose the color of the buttons, the front and the side decoration, the type of wood, etc.
Therefore, the challenge was to find a tool capable of offering advanced product customization options and an excellent catalog management.
Before choosing Zakeke, the configuration work was done manually by the Flex Arcade team with their customers. Manual work was drowning Flex Arcade. Now the work has passed into the hands of the customer who creates his dream arcade cabinet. Flex Arcade just has to make it happen.
I manufacture, sell and rent arcade cabinets. My products are customizable, I wanted a tool that allows my customers to simply visualize all the possible variations.

Alexandre De Oliveira – Director Flex Arcade
The Solution
A Visual Product Customizer with 3D & AR features
So, Flex Arcade began looking for a tool that could eliminate manual work and offer customers an unprecedented visual shopping experience. After trying other 3D configurators, they fall upon Zakeke. It was love at first sight.
I tried other 3D configurators on the market, but I haven't found any better than Zakeke regarding value for money. The back-office interface appealed to me. It is clear and complete at the same time.

Alexandre De Oliveira – Director Flex Arcade
Thanks to the free trial offered by Zakeke, Flex Arcade was able to test the 3D Product Configurator and be sure it met its needs. The added value was given by the augmented reality function, compatible with both iOS and Android.
I tried the product during the free trial period. I was able to confirm that the product met my needs. The little extra was the augmented reality function, which still influences customers, and allows me to create videos of my products in many places.

Alexandre De Oliveira – Director Flex Arcade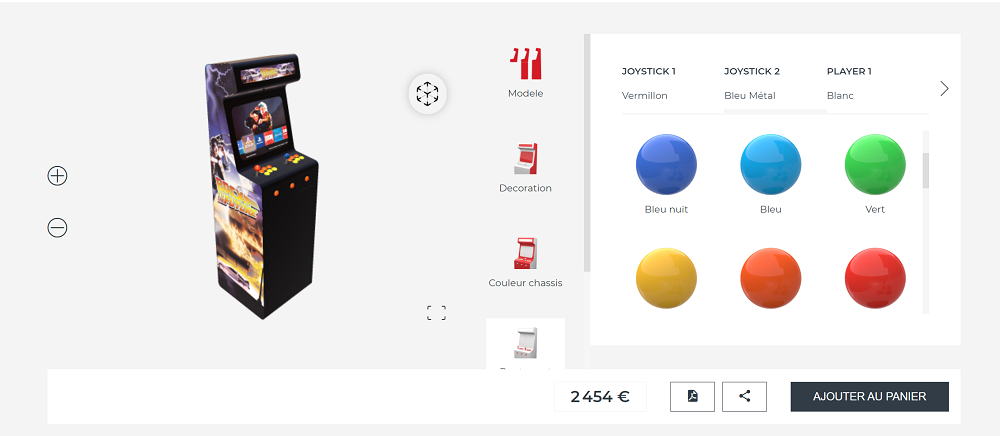 Thanks to the realistic 3D models and the augmented reality function, customers can see the configured product in detail and in the place where they would like to put it. For a particular object such as arcade cabinet it is essential for the customer to be able to visualize it in his environment. And if necessary, customer can make the desired changes immediately without having to waste time with the Flex Arcade team who will thus be able to invest the time in the manufacturing activities.
The Result
A better customer experience
Zakeke 3D Product Configurator with augmented reality options solves the needs of Flex Arcade. On the one hand, better catalog management: just enter a single product and combine infinite customization options. On the other hand, Zakeke prevents Flex Arcade from carrying out this customization operation manually. The customer becomes the creator and Flex Arcade receives the configuration files directly in the back office.
In addition, the immersive visual experience engages the customer and has significantly increased Flex Arcade sales.
It's a real plus for the image, customers love the high-tech side and it reassures them to be able to project the product themselves. I spend less time working on the decorations of my machines with the customers, now they do it themselves in Zakeke. Since integrating Zakeke, sales have significantly increased.

Alexandre De Oliveira – Director Flex Arcade
Augmented Reality also allows Flex Arcade team to create captivating content to show their products to potential customers on social networks.
3D & AR Visualization is not only for customizable product but also just for engaging customers and easily showing products in detail. It is a means to combine in-store experience and online shopping. 3D Visualization allows customers to get in touch with the product, exactly as it happens in store.
Stay up to date and follow us on LinkedIn, Facebook and Instagram