When it comes to product customization, it is impossible not to think of the web-to-print world. The merging of classic and digital printing is no longer an option. It is a solution that print service providers just have to offer.
Today, not maintaining web-to-print means being outside the logic of the market. It is not enough just to offer a web printing service. You need to offer a smooth and satisfying experience to the customer that encourages him to come back.
The advantages of web-to-print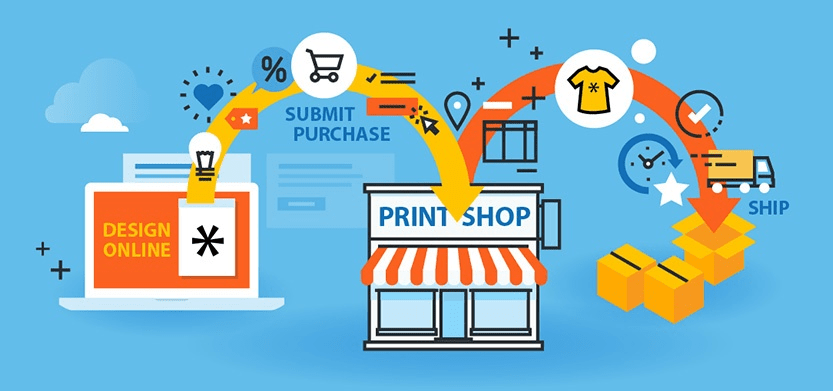 Web2Print offers a wide range of benefits for both you and your customer. It is a win-to-win operation. The main advantages are:
Cost savings: the online printing process reduces the cost of order processing and customers naturally expect part of this savings to be passed on to them, and this actually happens;
Service efficiency: the customer can order 24/7 on your online store and receive the product directly at home. This means that you can reach more potential clients;
Sales increase: the creation of an online showcase allows you to show your large catalog quickly and intuitively, making it easier for the customer to search for the product;
Cash flow improvement thanks to online payment options;
Automation: a web-to-print solution with a good product customizer automates ordering, payment and accounting processes;
Customer loyalty: if a customer uses your ecommerce site for typography and is satisfied with it, they will most likely return to using it. After all, why should it change? Therefore, you have the opportunity to guarantee the customer a longer-term commitment and to sell more and more products over time.
Choosing the perfect Visual Product Customizer
Let's define what a Visual Product Customizer is. It is a software application that allows customers to customize the products directly on your online store. The experience can be enhanced by 3D and AR technology to let customers interact with the product and investigate every details before purchase.
Visual Product Customizer has advantages in terms of conversion rate, customer engagement, cost-effectiveness and return rate. That's why it enhances customer experience and helps your business reduces costs if your business stocks – or dropships – generic items that can be simply configured through a print on demand service.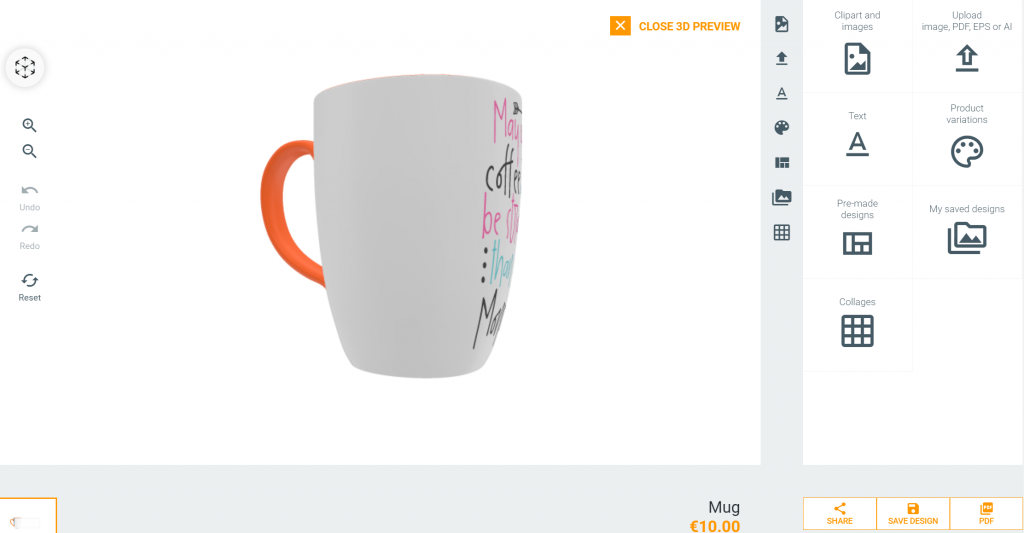 You can find a lot of software solutions but it is important to choose the right partner to avoid wasting time and money, but also losing customers. A Visual Product Customizer can be a tremendous experience if not accompanied by speed and ease of use.
In addition to these, the features that can just make the experience wonderful are:
Unlimited configuration options: this is a must. That it to say you have to be able to sell as many products as you want and to set multiple colors, sizes and style of the same product. You must be able to define rules and restrictions for each design and to set complex pricing rules and show different prices based on quantity, setup costs, number of colors, and personalization areas;
Flexible printing methods: you have to be able to set unlimited printing methods for one or more products, sides and variants. You can define settings for your print-ready files that can be used for engraving, embroidery, and personalization methods other than printing;
Print-on-Demand & Dropshipping Service Integration: a good Visual Product Customizer must support your POD & Sdropshipping services;
3D Preview & AR: these technologies let customers make informed purchase by interacting with the products and visualizing how they really look.
How to integrate Visual Product Customizer into your online store?
As we said, you can find a lot of software solutions but you should be sure that they have all the features you need. You can enjoy Demo Store to see how a Visual Product Customizer works.
Whether you are a small company or a large company, Zakeke has the solution for you and unlike other software products, it is applicable both online and in a physical store.
First steps to integrate Zakeke Visual Product Customizer