Print On Demand (POD) is one of the most famous business models for merchants working with Web-to-Print. It allows online stores and independent sellers to sell custom products without the need for physical inventory.
This interest in POD services has led to an increase in POD applications on the market, making it difficult to choose the right one to integrate with each online marketplace or e-commerce platform.
In this article, we focus on the Etsy marketplace finding the best Etsy Print On Demand solutions that allow merchants to expand their offerings of custom products and grow their businesses quickly and easily.
What is the Print On Demand business and how does it work?
Before discovering how to choose the best Etsy Print On Demand provider, you should understand how the POD business works. As we have already mentioned, the Print On Demand model allows merchants to sell personalized products on Etsy and other online marketplaces or e-commerce without having to keep inventory or manage production.
How does it work? Simply choose a POD provider/partner who handles all product production and shipping directly to customers. When choosing, it's crucial to consider whether the service can integrate seamlessly with the e-commerce or marketplace platform in question, in this case, Etsy.
What products can you sell? The choice is extremely wide, ranging from mugs to t-shirts, mobile phone covers to sports accessories. Just create a personalized product and list it within the Etsy marketplace. Once a customer places an order, the provider earns a fee on each product sold, while the merchant receives the other portion of the sale price.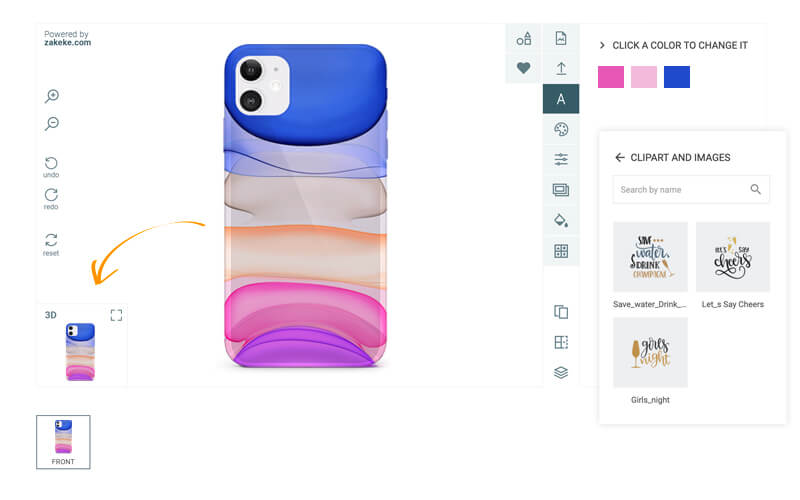 Print On Demand benefits
Why use a Print On Demand service on Etsy? There are several benefits, some of which include:
Reduced overall costs: just like dropshipping, POD allows for a reduction in all costs related to inventory and storage. This solution can be perfect for small Web-to-Print businesses or for independent sellers who want to sell products on marketplaces without having their own e-commerce platform;
More sales channels: with a POD service, it's possible to sell custom-designed products on multiple platforms, such as e-commerce platforms like Shopify or marketplaces like Etsy;
Implementing product customization: thanks to a Print On Demand service, you can offer customers the option to purchase personalized products, increasing their perceived value and improving customer satisfaction.
How to choose the best Print On Demand Etsy solution
As we have already mentioned, there are several Print On Demand companies and services for Etsy on the market – how to choose the best one? Here are the main decision-making values to take into account:
Quality of products
The quality of products is a crucial factor when selecting the best Etsy Print On Demand solution. Some POD services offer free product samples or mockups before placing an order, which is a good feature to evaluate product quality.
Easy integration
When choosing the best Etsy Print On Demand solution, you should consider that the service integrates seamlessly with your platform (as well as other third-party services).
Not all POD services have the same level of integration with Etsy, so you should check if the service has a native integration or requires a third-party integration tool. A good integration allows you to automate your order fulfilment process and reduce manual tasks.
Customer Support
It's crucial to choose a POD supplier that offers quality customer service to avoid problems, particularly during the setup and onboarding stage. Additionally, you should check if the service has a knowledge base or support channel where you can find answers independently.
Best Etsy POD solution: selection guide
How to start a Print On Demand business on Etsy? Here's a selection of the best POD services for Etsy stores:
Printful is currently the leading Print On Demand platform on the market, providing over 300 custom products (you can find apparel, accessories, home decor, etc.).
There are no monthly subscription fees for sellers: there are applied fees only when a customer places an order on the Etsy store. Printful also integrates seamlessly with Amazon, as well as the most common e-commerce platforms such as Shopify and WooCommerce.
Additionally, the service offers shipping through international well-known partners like UPS and DHL.
Printify is a versatile POD platform offering a particularly wide range of products, including over 600 items such as apparel, fashion accessories, and homeware products.
The Mock-up generator allows for previewing products. Printify provides worldwide delivery and integrates well with marketplaces such as Etsy and eBay, as well as e-commerce platforms like Wix and WooCommerce.
Like Printful, there are no membership fees, with fees only being charged on actual product sales. Printify also has a quality Customer Support Team.
Teelaunch is a POD platform specializing in custom products such as mugs, phone cases, and canvases. This is a particularly good Etsy Print On Demand service for independent sellers looking to sell custom apparel or clothing.
The service is straightforward to use and integrates seamlessly with both Etsy and Shopify. Teelaunch offers efficient and speedy worldwide shipping, as well as an available Customer Support Team.
Again, there are no fixed affiliation costs, with fees only being applied to actual sales, depending on the product, shipping, and customization options.
Gooten is another recommended POD platform for Etsy sellers, offering multiple customization options (with text and images chosen directly by the merchant) for nearly 150 products.
Gooten enables users to create their own personalizations, as well as access those created by other artists, and the service provides a mockup generator for previewing customized products.
Gooten integrates seamlessly with Etsy, Shopify, and WooCommerce, and as with the other services, there are no fixed costs, only costs tied to the products sold.
The best Visual Product Customizer for Web-to-Print
Product customization will probably remain popular for some time and any e-commerce or online seller should consider implementing a product customization solution. Additionally, to make the service effective and reduce returns, it's important to provide a preview of the customized product, showing the customer the final result.
But there is an even more innovative solution for those who want to sell customized products on Etsy: Zakeke Visual Product Customizer. With Zakeke, you can offer customers the opportunity to independently customize their products with unlimited customization options and the ability to see a real-time 3D preview of the final product before purchasing it.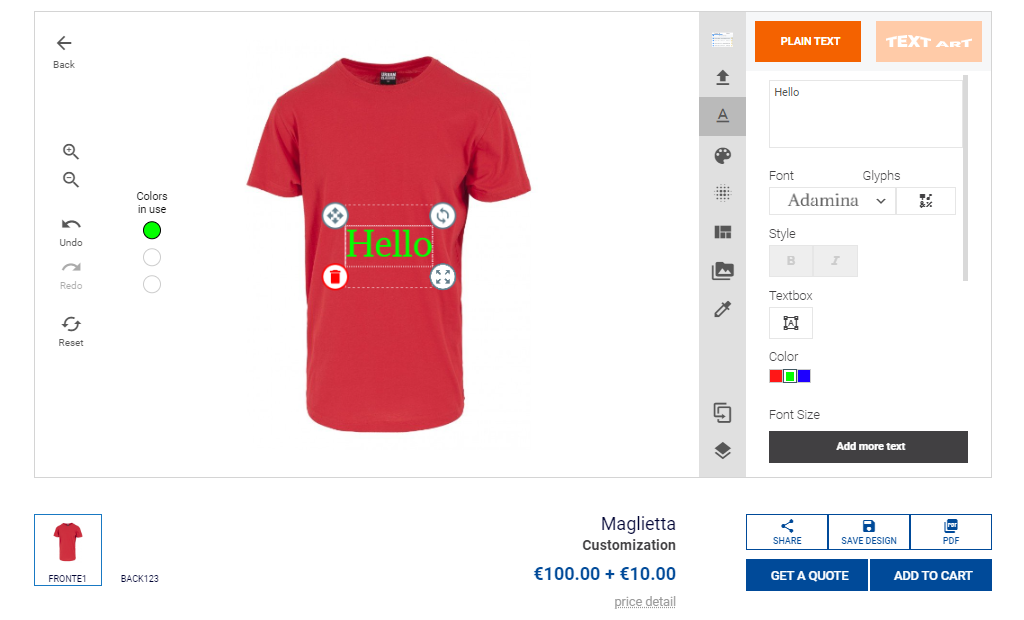 Zakeke is much more than a Product Customizer. Zakeke is a platform that helps online businesses to grow and increase sales through the use of product customization, 3D configuration, Augmented Reality, and Virtual Try-On. It integrates seamlessly (Plug&Play) with the most common e-commerce platforms and marketplaces such as Etsy.
Zakeke offers unlimited customization options and gives your customers the possibility to create the product exactly as they want it using your own items or by importing them from your favourite Print On Demand and Dropshipping service.
And what about product design process management? Zakeke helps your store to reduce manual design work by automatically creating print-ready files with the right resolution (even for engraving).
Get started now: try Zakeke for free for 14 days or request a demo to discover all of its features.