We've just released a new version of Zakeke, everything good is staying and we're adding some amazing features and some improvements to help make you even more successful with Zakeke.
1. Glyphs and Special Characters
We've launched a brand new feature in our text tool that enables your customers to do more with personalization via glyphs, symbols, and special characters.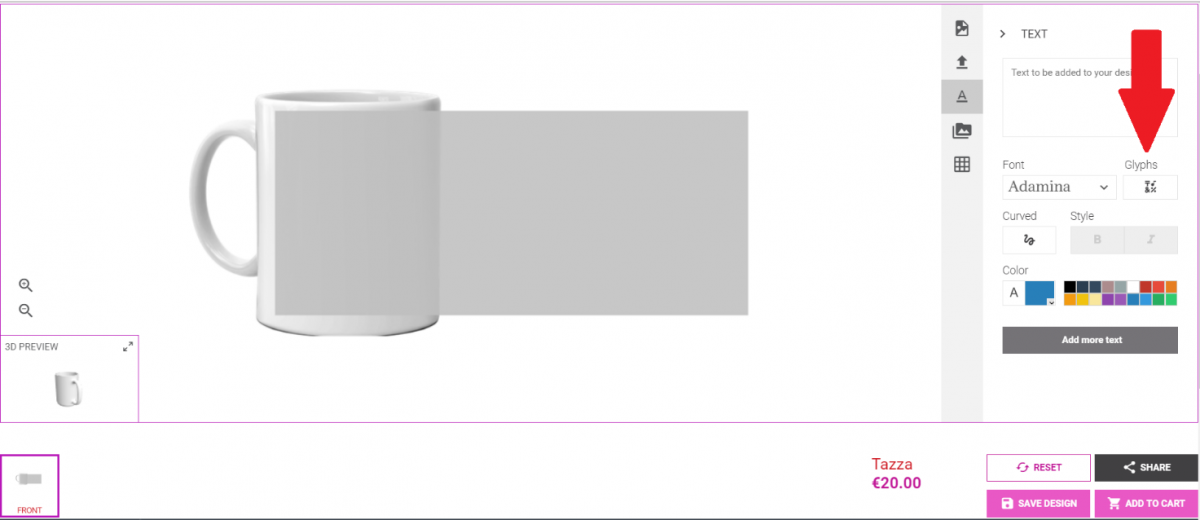 2. Bulk Image Upload
To save your customers time they can now upload several images at once – instead of having to upload images one by one. Their first image will be automatically added to the product.
3. Drop-down menu for product attributes
For products with more than one attribute, your customers will be able to select those attributes from the drop-down menu in the UI.
Please see the example below that illustrates a t-shirt with two color and two sizing options.

4. Your customers can now change their designs directly from the cart
This feature has been available for Shopify, Magento and WooCommerce for some time and our customers love it and now we've just released this for stores on BigCommerce too so your customers can also edit their designs in the cart.
5. Improved text tool on mobile
A lot of your customers are using their mobiles with your stores and to make things easier for them. We've added an option so that your customers can see their text options in a single view. They can now write with any text, select the right fonts and change colors – all in one place.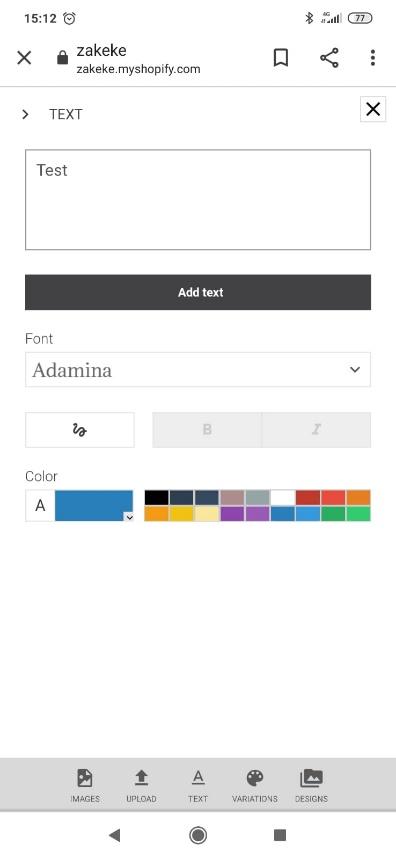 6. Set a limited range of colors for vector images
Zakeke allows your customers to edit the color of a vector image (SVG format). Now, you can set a limited range of colors that they can use.
7. New image formats supported
We added support to Apple HEIC and Google WebP image formats
8. Improved version of the re-coloring image tool
When you activate the tool to automatically convert multi-color images to single-color images, you can now set rules at the variant level and create a rule for each product variant – not just for the entire product.
This is very useful if you wish to force the color of the artwork uploaded by your customer to a single color based on the color of the product.