Have you ever thought about how a newspaper is made? Have you ever received something in the mail and ooh'd and ah'd over the way it was packaged and labelled? You can thank the commercial print industry for nearly all of that.
To provide a brief printing industry overview, there are several ways to achieve a high-quality print job in 2023, but the main two are analog and digital:
Analog is a traditional method of printing that utilizes printing plates stamped with ink and high-powered presses. These types of machines make your magazines, newspapers, and mass-produced packaging;
Digital printing is probably the kind of printing that you use at home – good ol' inkjet. Inkjet technology is actually one of the quickest-evolving pieces of technology in the printing industry today.
While digital printing is a popular choice for the individual, it is also growing in popularity with commercial clients as quality, speed, and output increase.
Let's find out what are the main printing industry trends this year.
Some print trends you need to know
Every industry is influenced by new technologies and the printing industry is no different. As innovation in the printing industry evolves, key trends have emerged. The digital printing trends of 2022 foretold are not going away any time soon.
In fact, digital printing is likely to increase well into the future of printing industry practices. Consumers are also demanding environmentally-friendly practices and products from their vendors, so eco-conscious printing is on the rise as well. Web-to-print continues to be a popular option for consumers, as does product personalization.
New printing technology 2023 has introduced will influence the future of print industry practices. It's important to keep a thumb on the pulse of industry ebb and flow, especially in the commercial printing industry.
Experts predict that analog printing will continue to see a decline in 2023 as digital printing grows in popularity – manufacturers that are not prepared to adjust may very well be left behind.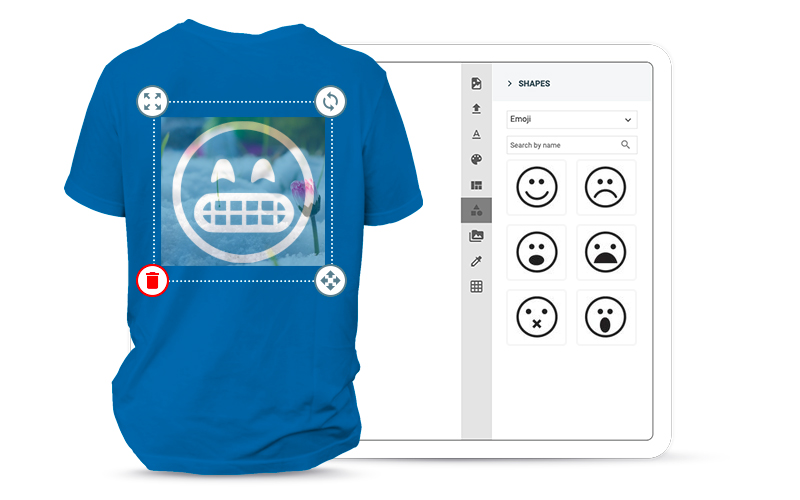 Top 10 new Print Industry trends
Here are the main printing industry trends to take into account in the next few years:
Eco-conscious printing
Forbes reported that over 60% of survey respondents gravitate towards businesses that are committed to reducing plastics and improving the environment. The print industry generates billions of tons of paper each year and manufacturers that can prove they are committed to limiting their environmental footprint are predicted to win more market share.
3D Printing
3D printers are the latest technology printing machines. While the two industries are not in direct competition with each other, 3D printing creates opportunities for printing industry hopefuls to capture a new market corner and expand their product offering.
3D printing has already made its way into the medical industry as well as the manufacturing industry. Printing industry statistics indicate that the 3D printing market size is expected to grow by nearly 25% by 2029, reaching an estimated value of 83.90 billion dollars.
Digital printing
Digital printing is quickly outpacing analog, however, it's not totally replacing it. Analog printing is expected to have a growth rate of 0.8% by 2027. In comparison, the digital printing market is expected to grow by 5.7% and reach an estimated value of 189.8 billion by 2027. Digital printing quality is growing as well and can now break into the textile printing industry.
Gen Z joins the Workforce
Gen Z is growing up and in need of employment. As many baby boomers retire and are replaced by the younger generation, new management strategies will unfold to accommodate Gen Z as they join the dominant working generations.
A 2022 study by Deloitte found that Gen Z employees are most concerned about the cost of living, closely followed by climate change, unemployment, mental health, and sexual harassment. The study also noted that Gen Z employees push their employers to address climate impact as well as work-life balance.
Printing House consolidation
Industry consolidation is common, especially as many in the economy look ahead at the warning signs of a recession. Many commercial printers are expanding their offerings in an attempt to expand their customer bases and break into more profitable market segments such as packaging and label-printing.
Special effects and finishings
Speciality papers and finishes are gaining popularity in printing industry trends due to the elegance and elevated appearance of the final product. Speciality products like this are especially popular for weddings or galas to communicate the importance of the event.
In-person celebrations are back on the rise after COVID, and it's predicted that physical prints such as invitations are also expected to return.
Print On Demand
Print-on-demand is one of the latest and fastest-growing digital printing trends. A collection of print-on-demand industry statistics predicts that the POD industry will reach $39.87 billion by 2030. In 2021, it was valued at 4.91 billion dollars. That is indicative of explosive growth.
Print-on-demand is ideal for short runs of prints. It is also ideal for truly one-of-a-kind products. Market analysis for printing businesses has found that e-commerce has significantly impacted the growth of print-on-demand as well as web-to-print services.
Augmented Reality
Augmented Reality may be making a big appearance in 2023, not just in digital content, but in physical print. Augmented Reality is already present in many digital print options. This technology powers exceptional product personalization by allowing the customer to visualize exactly what their finished product will look like in real life.
However, AR can also be used to add digital content, such as videos and interactive features, to print pieces. A QR code could lead consumers to additional product information, links to purchase, or informative videos.
Web-to-print
With web-to-print systems, consumers can access an online storefront provided by a printing company. Through the interface, customers can select products, customize them, and then ship them anywhere. Web to print is anticipated to grow market share by over 5% by 2028.
Product Personalization
Product personalization continues to reign supreme in the printing industry. The latest trends in printing technology have made it quick, easy, and enjoyable to design custom products and ship them to your home or business.
How to get started with Web-to-Print Product Customization
If you're looking for the latest technologies to follow these printing industry trends, Zakeke is the best ally for your business. Zekeke Visual Product Customizer is a digital tool available online with a free trial that allows commercial users to allow their customers to create and visualize totally personalized products with unlimited customization options directly on their e-commerce.
Zakeke integrates with some of the most popular e-commerce platforms, such as Shopify, Etsy, Wix, WooCommerce, and more.
Why Zakeke for the printing industry?
Automating design processes
Cutting manual tasks and time wastes
Increasing your average conversion rate
Reducing returns and lead times
Providing an extraordinary Customer Experience
What else? Try out Zakeke for 14 days and find out how our tool can drive incremental value for your printing operations!