Sublimation printing is a versatile printing method for adding vivid, full-color designs to a wide range of products. From clothing and accessories to woods and ceramics, sublimation printing has revolutionized the art of customizing everyday items with eye-catching graphics.
In this article, we'll delve into the nitty-gritty, exploring how it works, what products it can transform, pros and cons and how it compares to other printing methods.
Ready to dive deep into the world of sublimation?
What is sublimation printing and how does it work?
The process of sublimation printing allows the transfer of full-color, high-resolution images onto a variety of man-made surfaces using a combination of heat and pressure. The technique involves the transformation of special sublimation inks, known as disperse dyes, into a gaseous state at high temperature.
How to print sublimation images? A CMYK ink-mix is first printed onto a transfer paper which is then placed onto the surface of the item to be printed. Pressure and heat of around 180-200 Celsius are then applied transforming the ink into a gas making it penetrate the surface of the substrate before cooling.
The method produces stunning, full-color and long-lasting images that are embedded within the product.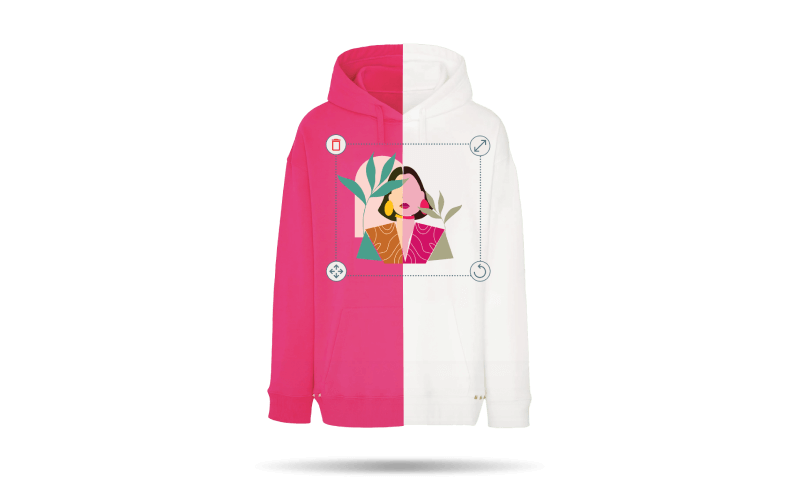 Sublimated products: what kind of products can be sublimated?
Also known as all-over-printing, sublimation printing can be applied to a wide array of products. Designs can be transferred from seam-to-seam, across the whole surface of a garment and as such it is very popular in the apparel industry for clothing such as t-shirts, hoodies, swimsuits and sports uniforms, as well as accessories like hats and socks.
It is particularly popular for product customization, for example on sports and work uniforms or unique promotional items for gifts or businesses delivering vibrant, high resolution printed names, numbers, logos and even full-color photographs that don't fade with washing or affect fabric breathability.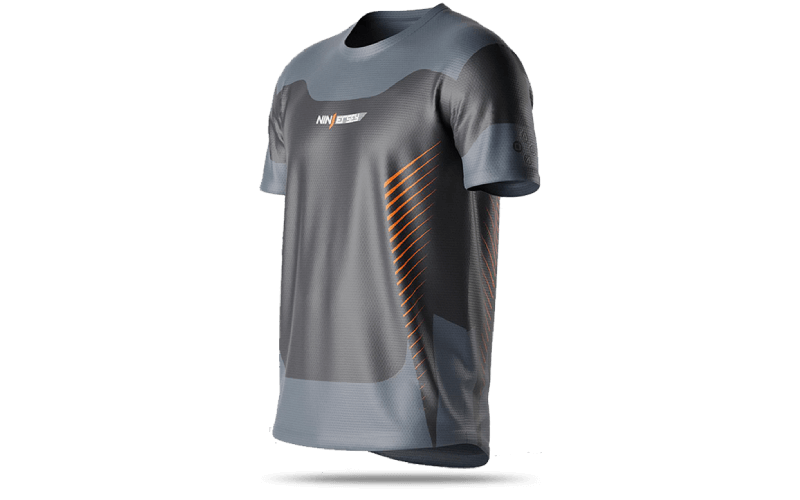 Furthermore in the home decor industry sublimation printing can be used to add a personal touch to cushions, pillowcases and even banners and wall art, while in merchandise, gifts and homewares, it is effective with products like mugs, coasters, flags, phone cases and mousepads affording rich and durable colors.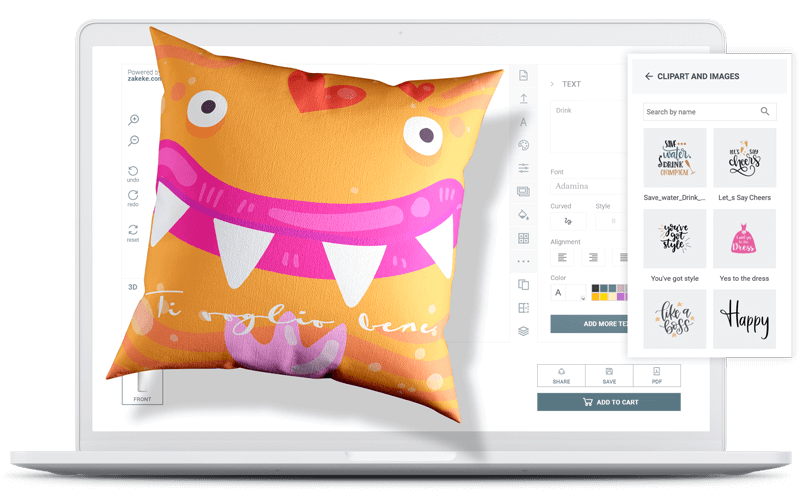 In terms of materials, it works best on 100% polyester fabrics, polyester blends and polymer-coated materials such as woods, metals, glass, plastics and ceramics.
Advantages and Disadvantages of sublimation prints
Like any printing method, sublimation printing has advantages and limitations:
Sublimation Pros
Sublimated images aren't just applied on top of the material, they're embedded into the substrate, making them highly resistant to fading, peeling or cracking;
Designs can be transferred from seam-to-seam across a garment;
It can be applied to a wide range of coated materials including polyesters, ceramics, wood, plastic, metal and glass;
It allows for full-color, photographic-quality prints with no additional setup costs for multiple colors;
Sublimation printing, using dry inks, infuses ink directly into materials, reducing waste and environmental impact, making it more eco-friendly than other methods.
Sublimation Cons
Sublimation only works on materials that contain a high percentage of polyester. It doesn't work on natural fibers like cotton or silk;
It's unsuitable for block color or exact placement prints;
Sublimation ink is transparent, so it only works on white or light-coloured substrates where the ink's colors can pop. Prints would not be visible on black material;
Color mismatch can occur, where colors are different to what appears on screen, although improvements can be made with RIP software and color correction;
Accidental folds or moisture can cause white streaks where the ink hasn't reached, while movement of the transfer paper could cause a blurred shadow effect, or "ghosting".
Sublimation Printing vs Screen Printing
What are the main differences between sublimation and sc
Screen printing applies ink through a stencil onto the substrate and is best suited for high-volume runs, and simple designs of few colors;
Sublimation offers more flexibility for full-color and intricate designs, but is not as cost-effective for large quantities;
Sublimation prints seam-to-seam while screen prints on a smaller area.
Sublimation vs DTG and DTF Printing
Here are the key differences between Sublimation printing and DTG:
Direct-to-garment printing is similar to sublimation in that it's great for full-color prints, but it's designed specifically for fabrics including cottons and cotton-blends;
Unlike sublimation, DTG can print onto any base-color, although is restricted to the area of the platen;
Additionally, it is faster than sublimation because it prints directly rather than as a transfer process.
And what about DTF?
Direct-to-film involves printing onto a special film and then transferring it to the substrate using heat;
While it can be more versatile than sublimation in terms of the substrates it can handle, it may not offer the same level of color accuracy and durability.
Mastering design preparation: steps to ready your file for sublimation printing
To get the best from your sublimated prints, ensuring correct file preparation is vital. Here are the key steps:
Design your artwork at a high resolution (at least 150-300 dpi) in CMYK or CMYK-safe RGB colors for most screen accuracy;
Ensure the files are saved in the correct format, such as .png or .ai.;
Use full-bleed images for maximum coverage;
Ensure the design matches the size of the product and ensure there are no white borders or blank areas as these will be printed;
Mirror the image before printing, as it will be flipped during the transfer process.
Sublimation printing and customization: streamlining your processes with Zakeke
As we've already said, sublimation printing shines in product personalization, from clothing and uniforms to accessories.
But how can an e-commerce business start selling custom sublimated products without burdening its design team? Here's where Zakeke comes into play: a software solution that unlocks smooth product personalization while offering advanced 3D visualization and immersive Augmented Reality and Virtual Try-On experiences.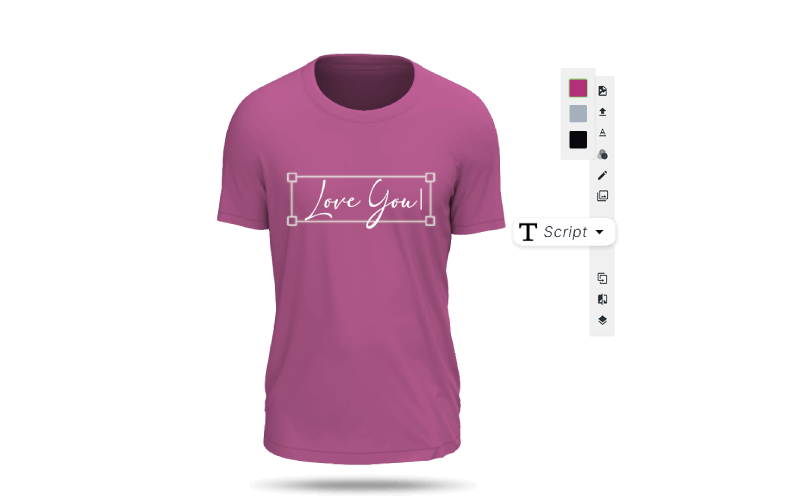 The best part? Zakeke not only enhances the shopping experience, but it streamlines and improves merchant workflows thanks to unparalleled adaptability and nifty automation capabilities.
In the web-to-print and customization realm, the right software is crucial for maximizing potential and ensuring high-quality, precise custom prints. Zakeke meets diverse printing needs, easing design processes and reducing manual design work. It automates the creation of custom sublimation-ready files, optimizing artwork and ensuring accurate color reproduction.
It adapts to your printing techniques, integrates with your workflows, and automates the production of print-ready files also for sublimation or engraving, including advanced files like nested and stacked ones with all the different print areas positioned in a pattern compatible with your printing process.
Whether you're trying to elevate your own catalog or the one coming from a POD platform like Printful, CustomCat or Printeers, Zakeke will be integrated in your current tech ecosystem seamlessly, providing you the fulfillment options you need to increase volumes, revenues and automation.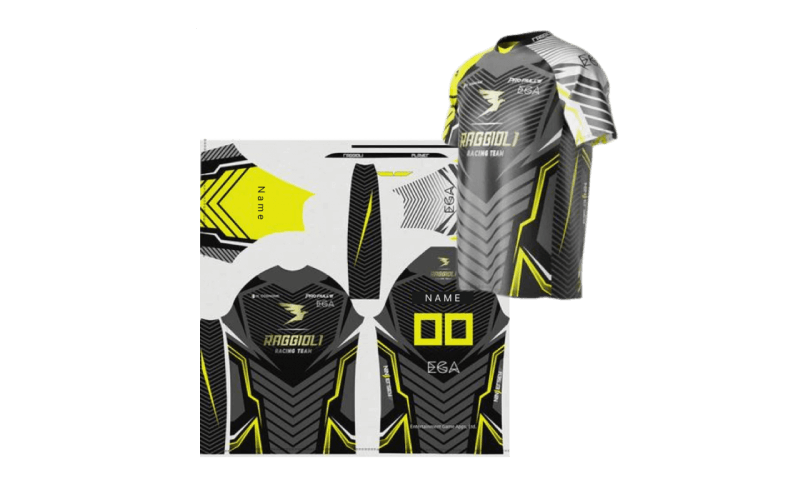 In other words, Zakeke enables effortless print personalization. A simple plugin installation on your e-commerce website allows customers to design their dream products, like shirts, sports uniforms, mugs, or pillows, without needing any design skills.
Curious about enhancing your printing workflow with Zakeke? Kick off your no-cost trial or set up a quick demo today!