All of us had a bad experience due to the bad support team of a company. Then, we added that company in our blacklist. The support team is one of the elements that can make a difference for the success of a product. And we are not just talking about pure sales but also about supply. We realized that the openness of the support team plays a central role when choosing a product customizer for your store.
A product customizer or configurator is a technological tool that allows you to automate processes, to easily sell customizable products, to better manage your catalog and to optimize time.
As easy and intuitive as a tool can be, there will always be a time when you need support. Don't know how to configure a product? Ask the support team. Do you have a particular need? Ask the support team. Would you like to send your feedback to improve the tool? Write to the support team.
The openness and responsiveness of the support team will make the launch of your new catalog of customizable products more or less fast.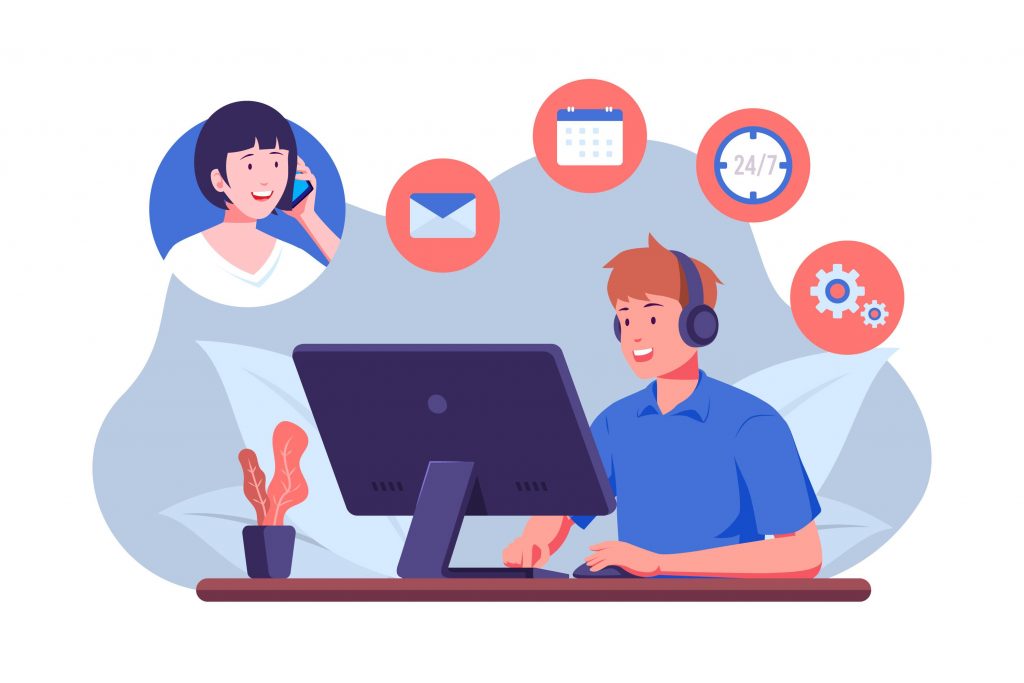 From the very beginning, at Zakeke we realized that to move forward and improve we had to put the customer at the center of our activities. Not just in words, but in deeds. And this paid us back. In Zakeke, we have created a support team open to always help the customer and to listen to feedback to improve our tools.
Some of the innovations we introduce in our monthly updates come from our customers' suggestions. This allows us to always be aligned with the changing needs of the market and to always make our customers satisfied.
Over the years, we have realized how much the help of the support team has been crucial in some cases for Zakeke's success. Some customers claim that the openness of the support team was one of the elements that made them say "ok, Zakeke is the right tool for me".
For us, every customer is not just a number. He is a source of inspiration and a person who deserves (and to whom we owe) all our helpfulness.
It is not we who say it, but our own customers: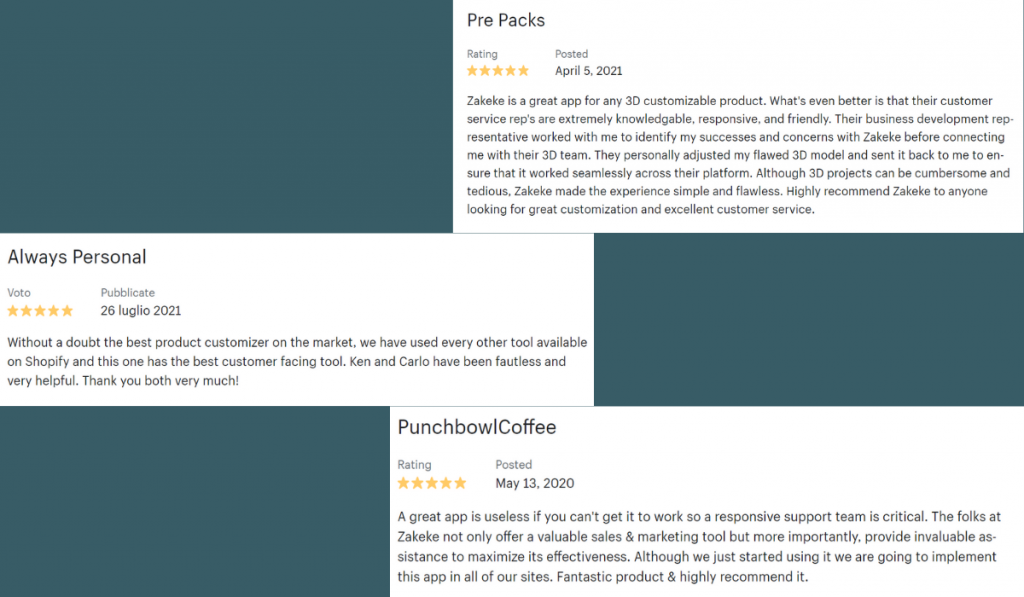 Therefore, it is not enough to just have a cutting-edge tool with excellent 3D & AR visualization quality if it is not supported by a friendly team.
If you are wondering what you can do with Zakeke, check out our DEMO STORE or start the FREE TRIAL.
Supported Platforms:
Stay up to date and follow us on LinkedIn, Facebook and Instagram