Consumers are increasingly choosing online shopping. It is estimated that 95% of purchases will be made online by 2040. eCommerce is opening to new business opportunities. Online shopping is now an established practice. So, merchants just have to enhance the user experience. The new trend is to focus on improving the Visual Shopping Experience. In this context the medium is a 3D Product Configurator.
One of the most important eCommerce platforms is Netsuite, chosen by the most demanding brands that offer a dynamic shopping experience to their customers by integrating a set of additional tools.
3D product configurators are solving the problem of the lack of a concrete contact with the product, as happens in-store. So, they are gaining ground as visual content has become essential for selling. In fact, 32% of buyers use new technologies – such as Augmented Reality – to see in detail product there are buying and 83% of them say that the purchase decision is influenced by the quality of product images.
What is a Netsuite 3D Product Configurator?
A product configurator is a software application that allows customers to customize the products directly on your online store. In the case of a tool like Zakeke, the experience is enhanced by 3D models that allow customers to get in touch with the product, exactly as it happens in store. It offers a new way to interact with products. Customers can view them from any angle, rotate them, zoom in and so on. They can also change material, choose elements, etc. In other words, they can do everything they would do in real life.
3D Product Configurator is also useful to digitize your catalogue and show it to your internal staff. So, it is a tool for internal use as well as for online shops.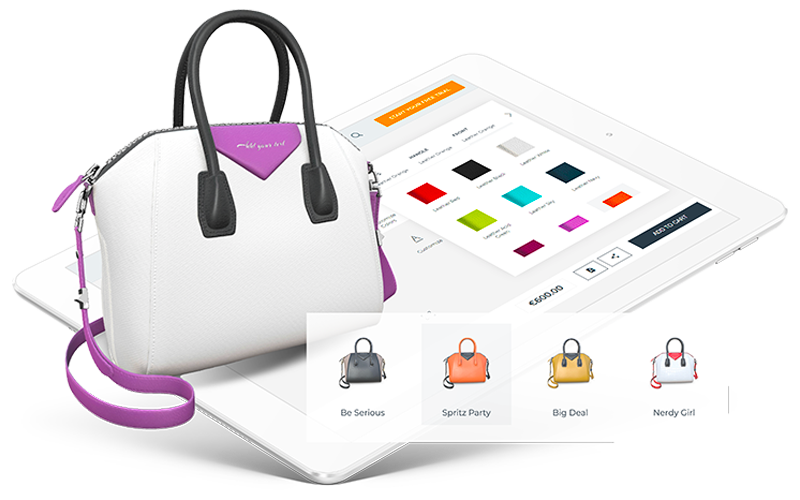 Why use a Netsuite 3D Product Configurator?
A product configurator in Netsuite allows you to optimize sales by implementing a CPQ process: configuration, price, quote. This results in error-free quotes, quick negotiations, and optimization of the sales process. Not all 3D Configurators integrate this tool, which is very useful especially in B2B sales.
A Netsuite 3D Product Configurator gives your customers all the tools they need to create exactly what they want to buy. The advantages of implementing a 3D Product Configurator in your Netsuite shop are countless. Let us try to list the main ones:
Conversion rate: recent studied reveal conversion rates increase by up to 250% on product pages with 3D models and AR technology and that customers are willing to pay more for the products they have designed and customized. 83% of buyers say that the purchase decision is influenced by the quality and quantity of the available product images and 67% of consumers say high-quality visual content is more important than product description or customer ratings.
Cost-Effectiveness: using product customization and configurator software helps your business reduce costs too – especially if your business stocks – or dropships – generic items that can be simply configured through a print on demand service. In addition, it eliminates the need to present endless variations of the same product on your site. You simply let your customers get creative.
Return reduction: eCommerce has a higher rate of return than the physical store. It is around 20% versus 8-10% respectively. A product customizer with AR and 3D technologies allows the customer to inspect every detail. The image will be as close to reality as possible, increasing customer satisfaction and thus reducing the return rate.
What can you do with a Netsuite 3D Product Configurator?
Options are endless. The only limit is your imagination. To give you a taste of what you can do with a Netsuite 3D Product Configurator visit the demo store where you can see Zakeke in action.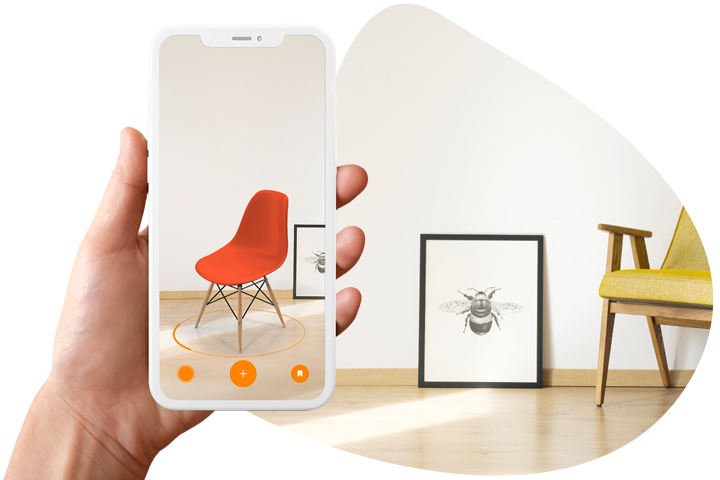 Here are the best features that a Zakeke 3D Product Configurator offers you:
3D Configuration: customers build their own versions of your products, choosing component, changing elements and materials, customizing colors and more and more.
AR e 3D view: just a click to see a live preview of your products. Customers visualize how products really look before checking out. Augmented Reality lets customers see the personalized item in their own space in real size using a 3D model that customers can zoom in on, rotate and interact with.
Unlimited configuration options: you have unlimited configuration options. That it is to say you can sell as many products as you want and set multiple colors, sizes and style of the same product. You can define rules and restrictions for each design, set complex pricing rules and show different prices based on quantity, setup costs, number of colors, and personalization areas.
Flexible Printing Methods: you can set unlimited printing methods for one or more products, sides and variants. You can define settings for your print-ready files that can be used for engraving, embroidery, and personalization methods other than printing.
Get a Quote: just create a custom quotation form your customers must fill out and add a Get a Quote button on your store to receive a request, read all the details, generate a quote, and send it directly from your back-office. You can also export all quotations in .csv files.
Omnichannel approach: it is a mistake to think that product customization is only for online store. The trend is to mix traditional shopping with digital shopping in an omnichannel perspective. In other words, creating a unique customer experience, which integrates online and in-store services. Just a tablet to bring product customization in-store.
Too many to list. Visit Netsuite Page to discover more.
How to integrate a 3D Product Configurator?
Zakeke can help you integrate a 3D Product Configurator into your Netsuite store. Zakeke is an innovative cloud platform that integrates all the best features a product configurator must have. It provides solutions for all types of businesses: from small businesses to the most important international brands. It is one of the world's best product configuration platforms with unprecedented 3D image quality.
Zakeke provides incredible 2D imagery, cutting-edge 3D configuration and augmented reality functions.
First steps to integrate Zakeke 3D Product Configurator
Take a look at the demo store showing off Zakeke in action
Start the 14-day FREE Trial NOW
Schedule a call with one of our product configuration experts for Netsuite.
Stay up to date and follow us on LinkedIn, Facebook and Instagram