Starting from the video game business, Augmented Reality or AR is making its way into every sector. AR is an immersive 3D technology that integrates digital information with a user's existing physical environment. AR overlays computer-generated images over a real-life view, allowing you to change your perception of the world in real time.
Augmented Reality changes the perception of reality, adds new information and is visual. This helps the customer remember information better than boring PDF or PowerPoint presentations, especially in B2B sales. Not surprisingly, B2B sales teams often choose to combine 3D configuration with augmented reality technology.
How to use AR in your B2B sales process
Augmented reality is ready to transform the relationship between customer and supplier in the B2B market. The B2B sales process is always a balance between customer expectations and the limits of what a supplier can deliver. AR has the potential to create significant improvements along the entire sales process chain.
An example of how AR can improve B2B sales is the creation of dynamic sales presentation material. AR sales tools can enable customers to see and interact with products in the most detailed way they want, from a high-level overview to granular inspection of every single components. By bringing the product into the meeting room, augmented reality allows customers to have access to all the information they need to make a decision.
AR is also a huge plus when it comes to managing customization options. As a general rule, customers look for the maximum customization and bespoke products and solutions. For supplier, managing these requests is not always easy. Augmented reality tools can make it easier for customers who can actively participate in the design of their products. This input can then be digitally transmitted in real time to the supplier, providing a smoother feedback chain that leads customers to get exactly what they want and suppliers to deliver what they can. AR can create a bridge between customer expectations and supplier satisfaction.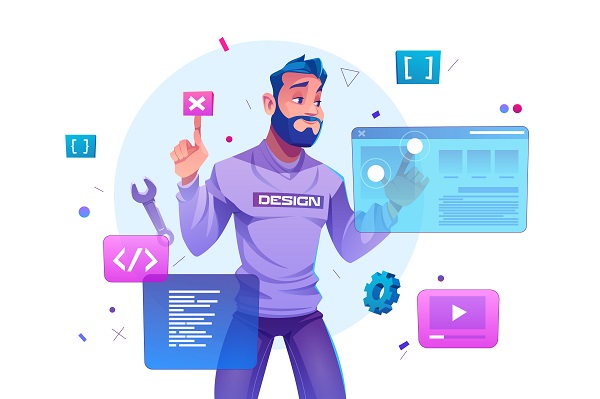 The combination of AR and 3D allows you to fully digitize your catalog. Using a single 3D model you can show your product from all points of view to your internal staff or to your customers.
Finally, AR is useful in post-sales support. Too often, customers have to rely on user manuals or online knowledge repositories, which are not useful or are difficult to navigate. This can lead customers to take their business elsewhere.
AR for Product Configuration
A picture is worth a thousand words. Nothing is better than a visual representation. Augmented reality combined with 3D modeling technologies make your product concrete (albeit still virtual). Customers can look at it from every angle. This increases customer confidence which – as every B2B seller knows – is the first step towards a successful negotiation.
Customers believe more in pictures than words. AR and 3D product configuration also eliminates any physical barrier. Whether he is in your studio or miles away, your customer will be able to see the product he wants to buy by simply clicking on a smartphone. Likewise, he will be able to show the configured product to his team for the final decision.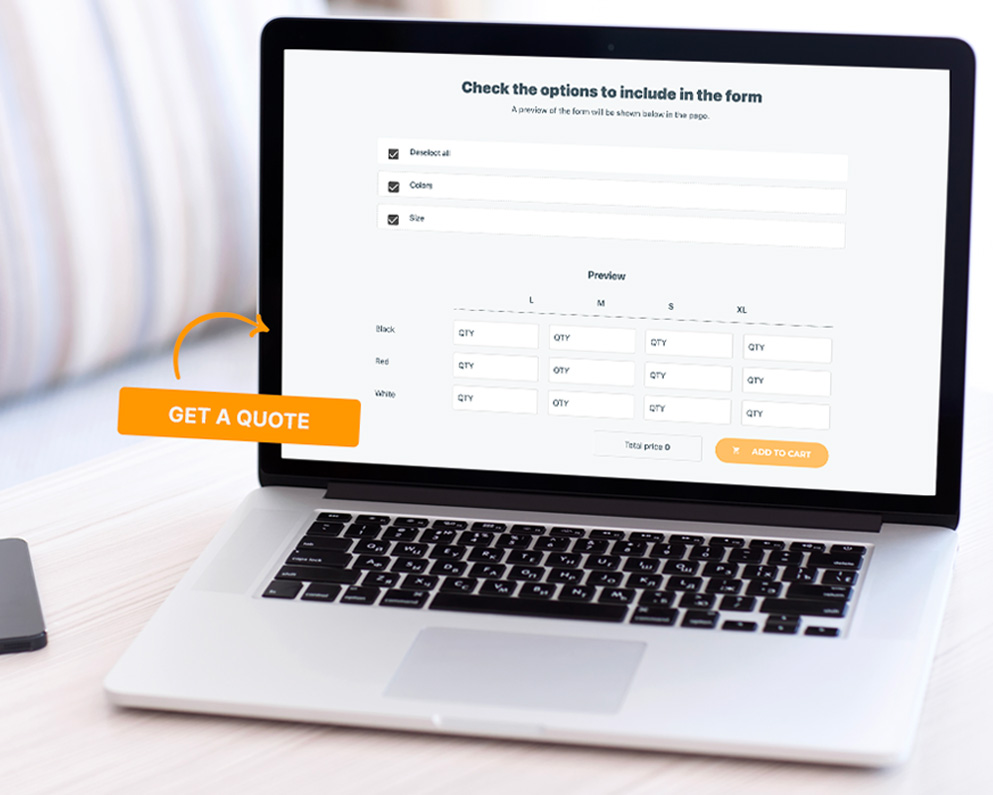 Furthermore, an advanced product configuration tool can provide other tools that speed up the sales process, such as a CPQ tools. The 3D product configurator with CPQ functions automates the configuration process and speeds up the production process by 25%.
If you sell configurable products, a 3D product configurator is a must-have tool for better catalog management and time optimization.
Here 5 features a B2B Product Configurator must have:
Augmented reality, which brings the virtual product into the real world by increasing customer confidence
3D technology, AR could not work without. Augmented reality simply projects a 3D model into the real world
CPQ tool, to increase your sales opportunities by expanding your catalog and receiving requests for quotations within your management systems
Mobile support, a product configurator must be mobile-friendly and support any type of mobile platform to offer the same experience regardless of the device used by your customer
An Advanced Pricing System that lets you add a mark-up price to your customizable products, define simple pricing or advanced pricing rules based on different properties such as quantity, setup costs, colors, and more.
Every day, we improve our product configuration tools enhancing Zakeke's integrated AR and 3D technologies. If you are interested in finding out more, schedule a demo with our expert team.
Zakeke is a powerful and easy solution with 3D Configuration, Augmented Reality & CPQ functions that helps business to sell more, faster and easier online and offline.
Stay up to date and follow us on LinkedIn, Facebook and Instagram