Giving a gift is one of the greatest joys in life. It's an expression of love and appreciation that can have a lasting impact on the recipient. But when it comes to finding the perfect gift, it can be difficult to find something that truly stands out – something unique, meaningful and special.
That's why customized gifts are so popular today. They offer an opportunity for you to create something totally original with your own personal touch – whether it's for someone close or far away, family or friends, birthdays or anniversaries.
From custom jewellery and monogrammed items to engraved glassware and creative artwork, there are plenty of options available when it comes to creating good customized gift ideas! In this article, we'll explore the most popular customized gift ideas that customers want to find for their friends and family.
Personalized gifts for different occasions
Finding the perfect gift for someone special can be a daunting task. Fortunately, there are plenty of options when it comes to customized gifts. Customers are increasingly looking for custom gifts, let's find out what are the most popular for every occasion:
Custom birthday gift ideas
Customized jewellery is one of the most popular choices for birthdays, as pieces can be tailored to suit individual tastes and styles and include a personal message from the gift giver.
Other popular customized gift ideas include a custom photo album, custom mugs or gadgets, or a personalized cake topper. These make perfect gifts to make an already special day even more memorable.
Custom wedding gift ideas
What do you get the perfect couple? Perhaps something that no other couple in the world has – that's the power of customization. Just think about customized kitchen accessories, photo albums, furniture or home decorations.
These gifts not only provide something fun and interesting to look at every day but can become part of their everyday lives as they embark on their lifelong journeys together.
Custom anniversary gift ideas
As we grow older with the love of our life, our relationships evolve and become more special. What is the best gift for an anniversary? Consider an engraved message on a piece of jewellery or a wood-engraved portrait. People also love to customize pillows or household items with love quotes, important dates, or just something fun.
Custom graduation gift ideas
Graduation is a significant occasion and deserves to be celebrated with a special gift. Consider something like a customized diploma frame, engraved jewellery or keychain, or even something unique like a customized smartphone case or laptop skin.
Mother's or Father's day gift ideas
Finding the perfect gift for mum or dad can be difficult, but customizing something special is sure to make them smile. People generally choose a personalized photo album, a customized book of memories, or perhaps something fun and unique like an engraved beer mug or wine bottle!
Custom "just because" gift ideas
Sometimes, the best gift is one given "just because" with no occasion in mind. Consider customizing t-shirts, mugs or wine glasses with a special message. Let your customers create their unique dream products and increase their satisfaction and loyalty.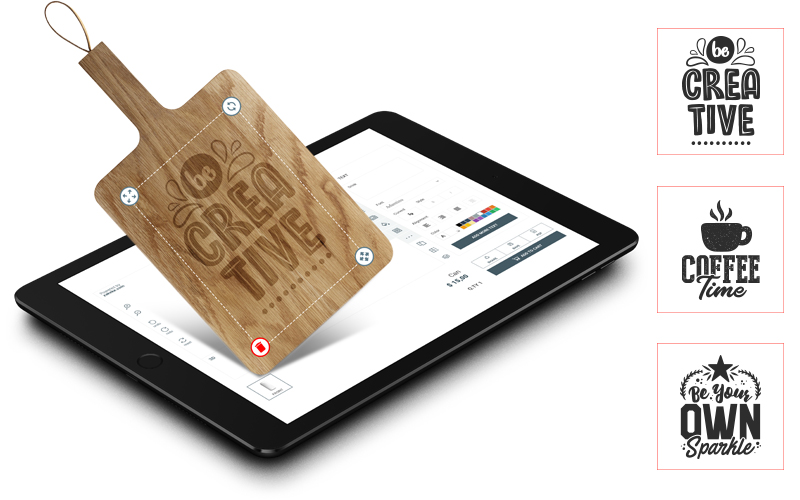 The importance of Product Customization
Customized products provide people with an opportunity to show someone how much they care about them. Sure, they could've just grabbed something off a shelf, but instead, they went the extra mile and made something truly unique for the person they care about.
Similarly, businesses that offer product customization benefit too. Instead of product offerings that are the same as other stores, they can stand out and offer something more interesting and unique for the buyer.
In addition to providing a great way to differentiate your store, product customization also increases customer engagement, as customers are more likely to be interested in personalizing their own products.
How to get started with Product Customization
Product customization is a good way for businesses to differentiate their offerings from competitors, add value to products and services, and boost customer loyalty. Businesses can offer product customization in a variety of ways, such as allowing customers to design their own items or offering personalized engravings on existing products.
How to get started? Simply by investing in software solutions specifically designed for product customization! By choosing the right software businesses can streamline the process while still ensuring high-quality output and customer satisfaction levels remain consistently high.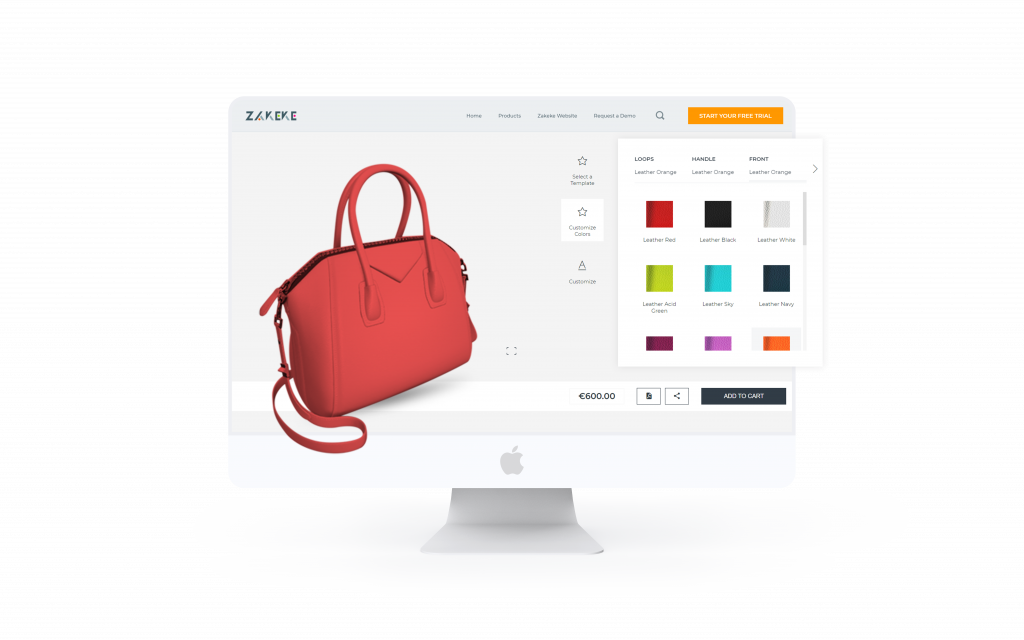 With Zakeke, you can get started with product customization without adding extra work hours to your design team. Let customers personalize your products directly on your e-commerce, you'll get the print-ready file in your back-office!

Zakekeke integrates seamlessly with all the leading e-commerce platforms and is easy to use both for customers and for the merchant. Get in touch with us today and take advantage of our 14-day free trial to test the software and see whether it can work for your business.