The year 2020 was a critical flashpoint in the history of civilization due to the pandemic. Everyone will look back and know exactly what they were doing the first time they heard of the pandemic.
The coronavirus changed the dynamic between vendor and buyer. The widespread lockdowns forced businesses to migrate their brick-and-mortar stores online. As a result, e-commerce revenues were higher than ever.
For instance, online retail sales would reach nearly $840 billion in 2020. The figure represented a 40.3% improvement against the same period in 2019. It is only expected to grow as the pandemic drastically changed consumer spending habits.
In terms of brand awareness, WooCommerce lags behind Shopify, Magento, and BigCommerce.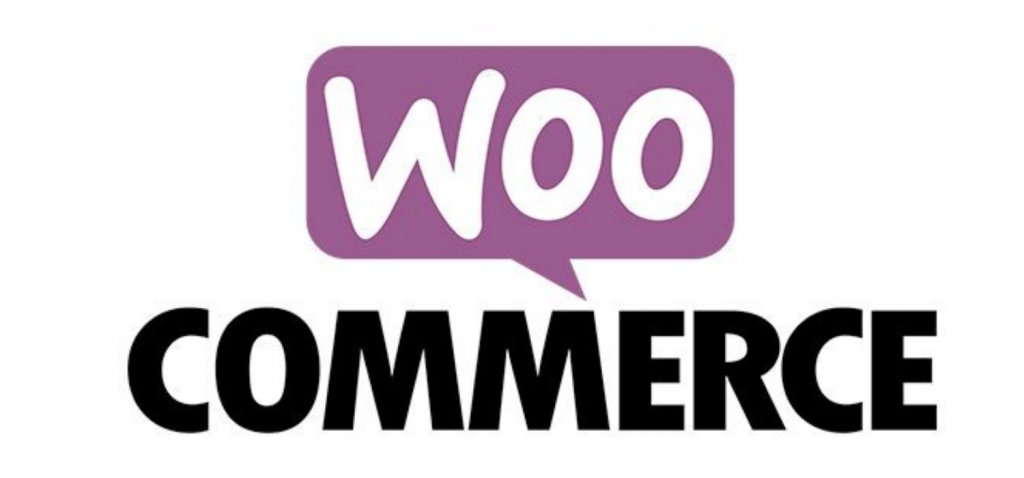 But WooCommerce is quickly gaining a foothold in the e-commerce platform market, with a market share of over 28% in 2020. In comparison, Shopify only managed a measly 10.98%.
Indeed, 2020 saw an increase in e-commerce activity. However, you cannot hope to piggyback on the trend without enhancing your website.
But you do not have to overhaul your entire website and miss precious time when it is not yet live.
One simple solution is to add a 3D Product Configuration tool that integrates into your website seamlessly.
Benefits of 3D Configurator for WooCommerce
Here are five reasons to add the 3D Configuration tool to your WooCommerce site:
Avoid buyer's remorse — Among the top reasons why customers ship back an item is dissatisfaction. They feel that the image displayed on the online shop is much different than the item they receive. So, reality does not match the expectation. E-commerce has a higher return rate compared to the brick-and-mortar store, and it is somewhere around 20% against the 8-10%, respectively. In the same manner, it will also reduce their pre-purchase worries.
Full customization option — The buyer can quickly take ownership of the product that they can personalize. AR tools and 3D technology allow them to do this. They can add engraved texts, change the product colour, and modify the item to make it unique.The feature makes an excellent value proposition to your customers. It also gives you an edge over the millions of online stores offering cookie-cutter items.
Cuts sales cycle — Customization will also direct your customers to your sales funnel more rapidly. It will shorten the sales cycle as the potential buyer gets to interact with the product at their own pace. They can make an informed decision right away without having to read voluminous texts.
Bridging digital and physical experience — One advantage of shopping at the brick-and-mortar store is the ability to touch and inspect the product personally. That is one limitation that the digital store has yet to surmount. However, you can give the customer the next best thing. Using 3D Configuration, they can interact with the product better than any static images can provide.
Boost customer confidence — Gartner Research points out the rising insecurity issues among customers who second-guess their buying decision-making. With 3D rendering, Customers can inspect the item more carefully by viewing it from different angles and zooming in to view the minute details.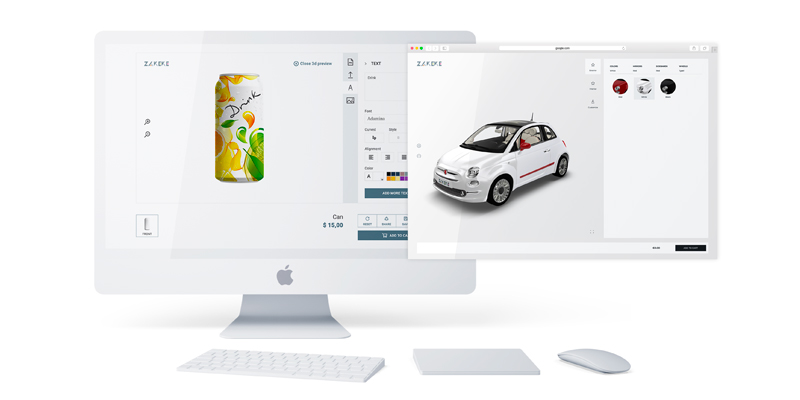 Customize Intuitively and Quickly
The Zakeke 3D configurator is a software tool to customize products on your e-commerce website quickly.
You can render multiple product models, allowing customers to experiment with colours, shapes, texts, and more.
Stay up to date and follow us on LinkedIn, Facebook and Instagram