In recent months, product customization experienced a new youth. Traditional companies are increasingly switching to online. And web companies are looking for ways to attract more and more customers. And the solution has often a name: Product Customization.
Several studies showed that customized products create greater customer benefits than standard products because they deliver a closer preference fit. Clients are more likely to pay for a customized product because they have a greater understanding of the product, a better ability to express their preferences, and greater product involvement.
To meet customer expectations, you need a powerful Visual Product Customizer. There are more and more personalization tools, but you have to choose the right one in order not to waste time, money and customers.
Here are our 6 tips on how to choose the right Visual Product Customizer for your store.
1. Supported eCommerce Platforms
Not all product customizers work for all eCommerce platforms. Whether you are using Shopify, WooCommerce, Magento or anything else you need to verify that the tool you are about to choose is compatible.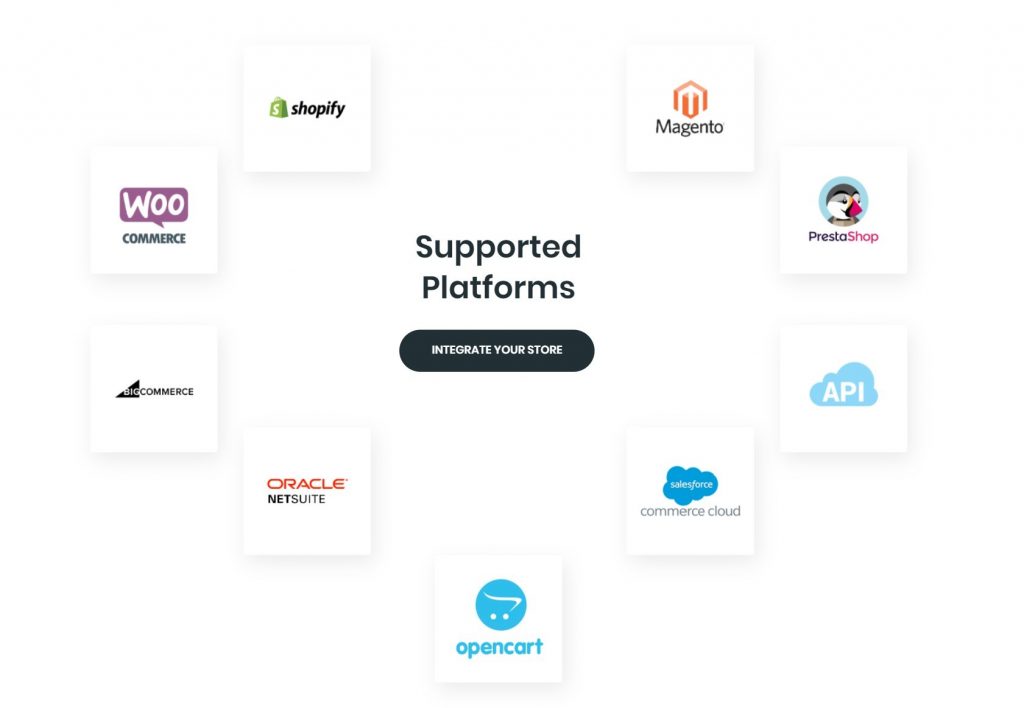 The advice is to select the tool that supports more platforms and that is a plug-and-play solution. In this way, any migration process will not create a headache if you want to change platforms in future.
Another aspect to consider is the compatibility with the main mobile operating systems, Android and iOS. Remember that 72,9% of the total eCommerce spend is mobile.
2. 3D & AR features
A Visual Product Customizer is not truly "visual" if it does not support technologies capable of showing the product as it really is. 3D and Augmented Reality technologies allow the customer to get in touch with the product. Together they can bring to life the product and show it – for example – directly into customer's living room.
These technologies take the shopping experience to the next level. The customer is fully aware of the object he is about to buy. This will make client more inclined to buy. Not to mention the fun of seeing a product as if it were actually there in front of us.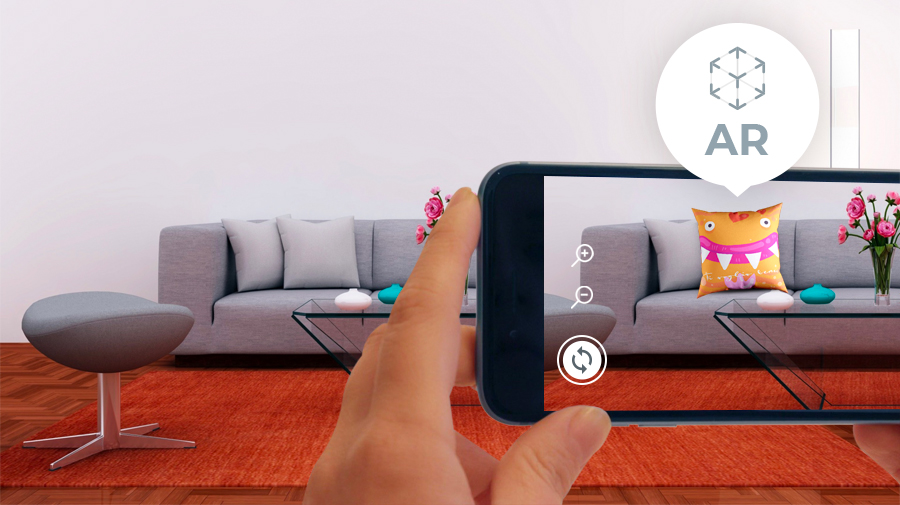 By 2026, multi-generational consumer groups will demand 3D retail experience. The spread of the Internet and smartphones with augmented reality capabilities will lead customers to completely abandon traditional shopping in future. This is one of the reasons why you should choose 3D Commerce today. We explored 3D Commerce here.
3. Unlimited Configuration Options
Whether you have one product or a hundred, the right Visual Product Customizer must allow you to manage endless configuration options. Both because in the future you may want to increase the number of configurable products and because you are selling a modular product whose combinations are potentially infinite. This allows you to show customers all possible options.
Not only. A Visual Product Customizer must also offer you the option to set unlimited printing methods for one or more products. In other words, it must be flexible and scalable to allow your company to be the same. A limited tool will also limit the growth of your business or force you to change it in future.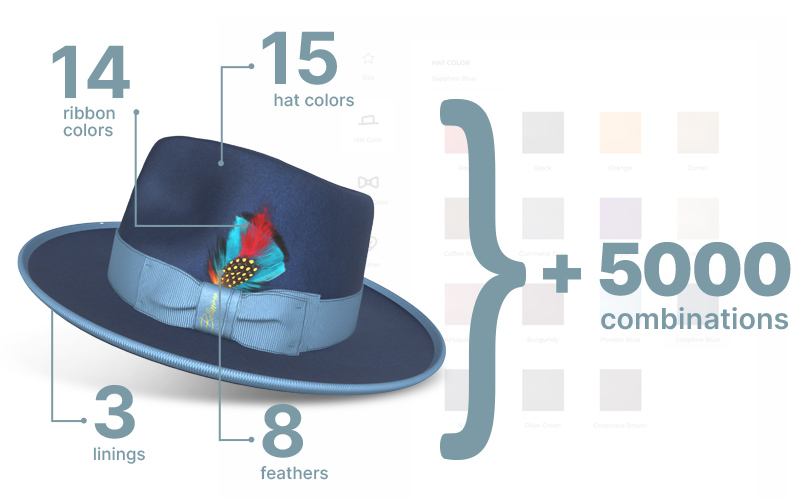 4. Ease to use
The personalization experience must be a game, both for you and for your customers. It has to be fun, exciting and engaging.
If installation and configuration are difficult, you will get bored and it will take you much longer.
If the online personalization process is slow and cumbersome, the customer will quit after a few seconds.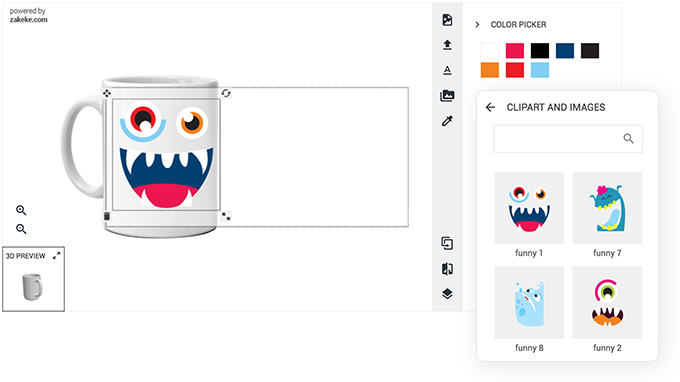 A Visual Product Customizer needs to engage customers and keep them on your website longer, not let them slip away. As for you, the back office needs to be user-friendly, intuitive and integrate everything you need for order management.
The tool can handle complex configuration options, but it doesn't mean it has to be complex to use. If you are looking for an easy-to-use tool, click here.
5. Regular Updates
When it comes to software, we know that the frequency of updates is a key point. Many product customizers are launched and left behind with no or infrequent updates.
Furthermore, the absence of updates could make the tool vulnerable. So, pay close attention to this aspect.
Regular updates are a symptom that the vendor is attentive to his customers, pampers them and is concerned about always offering the best. Those who offer timely updates are the same vendors who listen to their customers' feedback in order to improve their tool and add the most sought-after functions.
6. Omnichannel Approach
Who said that personalization is only for online stores? The trend is to mix traditional shopping with digital shopping in an omnichannel perspective. In other words, creating a unique customer experience, which integrates online and in-store services. Just a tablet to bring product customization in-store.
This is the approach adopted by the biggest brands. Salespeople can thus show customers the infinite customization options of a product, without having to send the customer back or tell him to visit the online store.
Not all product customizers take this omnichannel approach.
These are the 6 Tips that will help you Choose the Best Visual Product Customizer for your store.
Want to see how a Visual Product Customizer works? Take a look at the DEMO Store or Schedule a Call with one of our Visual Customization experts for more info.
Stay up to date and follow us on LinkedIn, Facebook and Instagram.