Virtual reality knows no boundaries, and fashion started to explore it in terms of business. From the world of cryptocurrencies to the art, the phenomenon of
NFT (non-fungible token)
is rising in fashion industry. Behind the acronym 'NFT' there is a range of products designed to be enjoyed exclusively in the virtual world, a world increasingly known by the shoppers of the future: the Z Generation.
What is NFT?
Non-fungible tokens, often abbreviated to the acronym NFT, are digital tokens. Their existence is documented within the blockchain. The blockchain is a register (distributed on the Internet) that is the basis of cryptocurrencies. Unlike other virtual currencies, such as Bitcoin, Ethereum, etc,
Non-fungible tokens are unique and non-exchangeable.
They can roughly be defined as digital certificates of authenticity. That's why – through NFT – it is possible to certify that a digital asset is completely original, not replicable.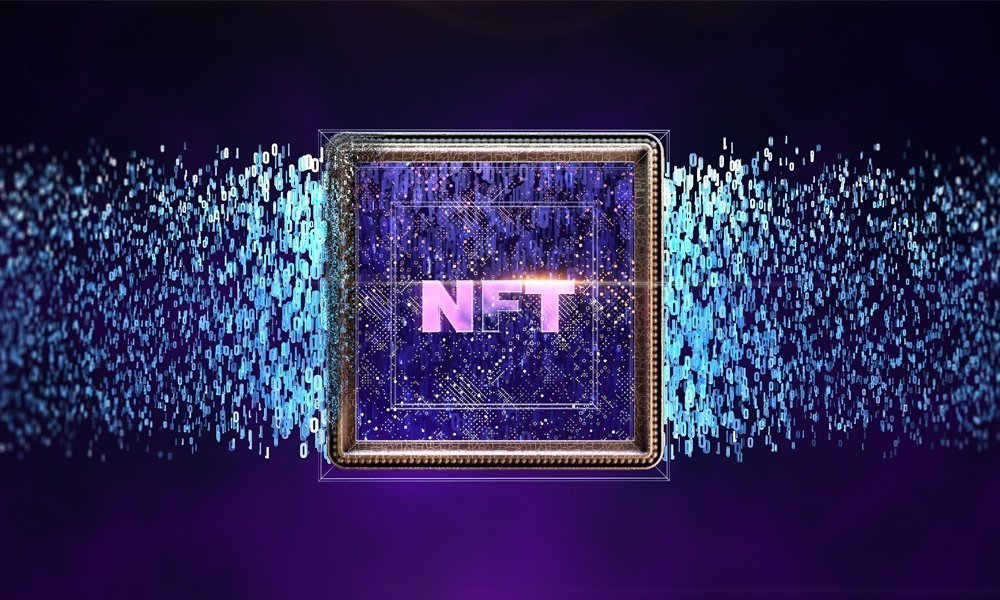 The exclusivity of the purchase is ensured by a special blockchain technology, made up of unalterable codes capable of tracing any transition, ascertaining the cost and ownership of the goods. NFT also ensures intellectual property, just like a tangible asset. This opens the way to a market that did not exist before. In other words, owning an NTF – so, a digital original – is like having a
unique, inimitable and iconic piece
in real world. And as we well know, the sense of exclusivity and uniqueness attracts the customer. This is why product customization is becoming a common practice.
NTF in fashion industry
Art has taken NFT out of the cryptocurrency world. Recently, digital artist Mike Winkelmann, known as Beeple, sold an NFT digital collage called
Everyday: The First 5000 Days
through Christie's for $69 million dollars. The luxury design and fashion market is taking an interest in this technology. Among the pioneers, there are the
RTFKT
design studio and 18-year-old digital designer
Fewocious
who have sold 613 pairs of shoes for a total of $ 3.1 million at prices ranging from $ 3 to $ 10,000 per pair. In this case, the shoppers received the shoes at home, but the real product to show off is the one visible using the smartphone.
Gucci
tried a similar operation, launching a pair of sneakers together in collaboration with the fashion-tech company Wanna Kicks. In the past, companies such as
Reebok
,
Puma
used the app of Wanna Kicks to allow their users virtual "fittings" on Snapchat. However, Gucci's shoes do not have blockchain authentication. Therefore, despite being exclusively virtual at a cost of $12, the
Gucci Virtual 25
are not pure NFTs, but rather a mass virtual product as replicable. To date, there are few traditional brands that have concretely implemented the new possibilities offered by NFT. This is why the application of NFT in fashion by traditional brands is not so intuitive. On the other hand, some specialized marketplaces – such as
Digitalax
and
Dematerialised
– are emerging as virtual fashion players instead of luxury brands. The digital fashion house
Fabricant
, for example, collaborated with the blockchain company
Dapper Labs
to create an NFT suit sold for $ 9,500. Despite the complexity, some traditional brands have come together to promote the use of blockchain in fashion. Giants such as LVMH, Prada and Cartier founded
Aura Blockchain Consortium
with the aim of providing customers with direct access to the history of the products and their guarantee of authenticity.
Why use NFT in fashion?
There are three main reasons to use
NFT in your business
:
An NFT can make virtual fashion items as designer and unique as tangible products, solving the problem of the reproducibility of digital clothing.
With NFT, the catalogue of unique products widens. A fashion brand could sell their own show video or individual backstage photos as NFT. In the case of digital copies, the NFT makes it possible to trace the original copy that could be purchased by a collector.
NFT could have an impact on the resell market, not only by keeping an accurate map of changes in ownership of a certain item but also, for example, by providing brands with a royalty every time their product is sold in the second-hand luxury market.
In short, the fact that a digital item can be as unique as a physical one is interesting for fashion as it makes digital assets monetizable and extends the control that the brand has over the product even beyond the sale.
Future developments
Of course, in order to take advantage of non-fungible tokens, traditional fashion brands must consider that not all customers are used to virtual environments or cryptocurrencies. If fashion brands want to embrace NFT, they will have to start satisfying the needs of a new clientele with a different set of preferences. Due to these barriers, fashion companies will have to collaborate with players with experience in the sector,
Business of Fashion
argues. A solution is the creation of original goods in limited quantities – such as digital clothing, shoes and fashion accessories – with an associated NFT that demonstrates the inherent value of its exclusivity as limited editions. Another solution is a "
phygital
" strategy, that is halfway between digital and real, as done by RTFKT with its shoes. In other words, you could sell a real product with an associated NFT that unlocks the same product in a digital version that can be used in virtual environments such as those of Fortnite and
Roblox
. The
use of NFT
in fashion is still in primordial and experimental phase. Technology goes on fast and brands need to be ready when it will become a must-have. To do this, fashion brands – and not only – should start today to offer its customers
personalized shopping experiences
that combine the real with the virtual using augmented reality technology. In this way, customers learn new ways of shopping. One solution is to use in shops – both online and offline – a 3D product configurator with highly realistic and detailed 3D models that customers can make unique and can already see on their feet or in their homes simply by using a smartphone. This is the case of
Zakeke
, a cloud-based platform that provides incredible 2D imagery, cutting-edge 3D configuration and augmented reality functions for product customization in-store and for eCommerce.
Stay up to date and follow us on
 LinkedIn
, 
Facebook
 and 
Instagram