EngraveCo is a family business founded by Brandon and Caitlyn Young, with the support of their dedicated employees.
The company specializes in laser-engraving jewelry, keychains, water bottles, pocket knives, and many other personalized accessories. Where there is a clean surface, no matter how small or large, the company can add personality to your items with a unique message or symbol.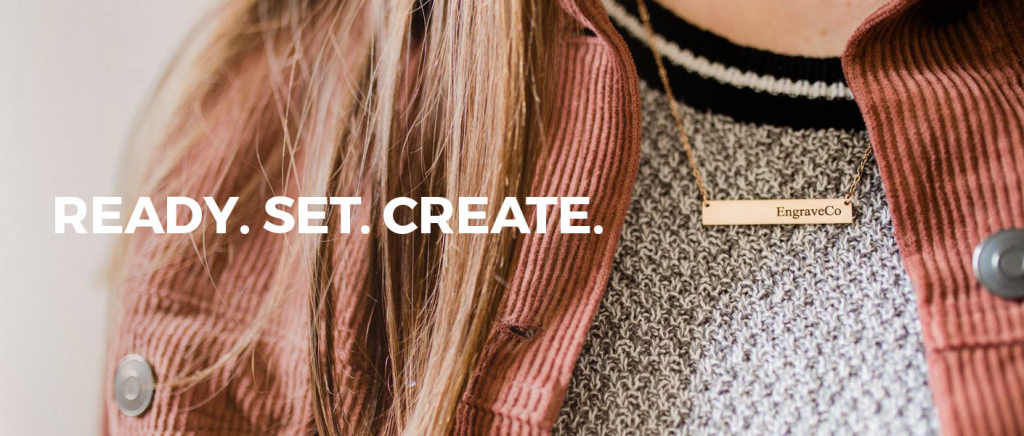 At first, the couple only sold jewelry pieces and other novelty gift items online. But soon, they found themselves with a deluge of customization requests.
Brandon and Caitlyn invested in an engraving machine to add design value to their items.
However, as they were perfecting their process, they quickly realized that there was a demand for more personalized items with design elements other than text. Some popular designs often requested included flowers, symbols and even different geometric patterns. This spurred them on to find a way to make it happen.
The couple did not have to look far for inspiration, as what they intended to do was already being done by many custom t-shirt design companies.
"You can kind of go on and drag and drop your own elements and things onto a t-shirt as you design it. What we're trying to accomplish is super similar to that."
Brandon Young, CEO EngraveCo
The next step was to find a business model that would enable EngraveCo to do what they wanted while keeping operational costs low.
"We actually came across a different company first and the issue that we ran into was that most of the platforms weren't mobile-friendly."
Brandon Young, CEO EngraveCo
Brandon Young determined that optimizing for mobile devices was crucial to reaching out to more people. After looking at the numbers, he realized that between 60-80% of their website traffic and e-commerce sales took place on mobile.
This meant that the solution they were using from before did not quite meet their new requirements. "We needed to find something that was mobile-friendly."
They began looking around and experimenting with different personalization plugins that were compatible with WooCommerce.
Eventually, they stumbled upon a solution from Zakeke. After a brief test, Brandon was happy to note that the software passed the mobile compatibility test.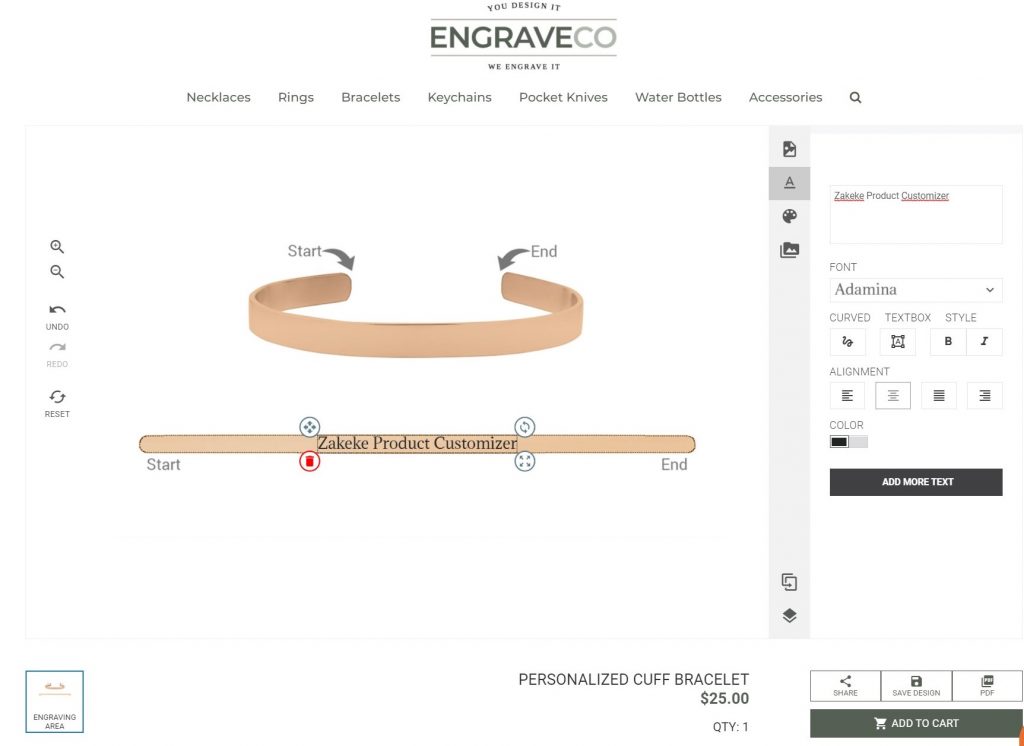 Even though they had to re-update their images and reprogram all the gray areas, they quickly commenced migration from their existing platform to Zakeke. In his own words, they had to start over from scratch.
"Even though it was going to take a little bit of time than we realized, the Zakeke plugin had everything that we were looking for."
Brandon Young, CEO EngraveCo
It took some time, but Brandon felt confident that it was a switch that they needed to make. By his estimate, they spent the next 2-3 months making sure everything was working seamlessly.
"Everything worked great and we launched some marketing on it, we started getting thousands of orders, so it's worked out really well so far for us" he concludes.
ABOUT ZAKEKE
Zakeke Product Customizer is a cloud-based platform for e-commerce and online shops to help enhance the customer experience.
Using Zakeke's real-time 2D/3D configurator and AR tools, businesses can customize any of their products online and in retail shops, from jewelry items to coffee mugs to clothes to water bottles. As long as it has a surface to print on, anyone can add a unique touch to an otherwise common product. This level of personalization will guarantee customer satisfaction, reduce product returns, and encourage brand loyalty. It will also help businesses scale up their operations.
Are you interested to know how we helped EngraveCo? Visit Zakeke Demo or contact our friendly staff so that we can start your journey right away.
Stay up to date and follow us on Linkedin, Facebook and Instagram.