The practice of car customization is not new. However, the car industry has seen a dramatic increase in car upgrades and other customizations over time. People want to increase their car's performance, give it a new and more unique paint job, accessorize their vehicles, and jazz up the interior (including the sound systems).
But, when they go to a traditional car dealership, they're stuck picking from what's available, and they must invest in these customization options later on — which can deter them from buying what they may really want.
This is where Augmented Reality and virtual car customizers come into the picture. Visual product customization aims to help customers create what they want the first time, whether for furniture or vehicles.
In some ways, you can think of a 3D car customizer interface as the character creation step for a modern video game that allows you to pick your character's appearance. Now that this customization technology exists, people can create their dream cars in a real-world build-your-own-car game. So do we really expect them to pass up this opportunity?
Understanding 3D Car Customization
People have been customizing cars since the beginning of the automotive industry. In fact, the first cars were not mass-produced like today — every car was customized (and incredibly expensive). Wealthy individuals would hire someone to customize the vehicle to better match their lifestyle.
As companies began mass-producing models of cars, the overall price of these vehicles decreased, but so did the customizations. As a result, many car companies began offering "car customizing" options to incentivize customers to buy their models. These allow customers to modify certain parts of the car or add accessories.
Today, car customization is more popular than ever. While the concept of customizing a car is the same as always, the way you can customize a car today is quite different. Using modern technology, you can customize your vehicle online without even talking to a dealer.
You can search "3D car design online" and find several options to build and customize your dream car. This allows customers to create what they want much quicker, which is becoming an expectation with the rise of e-commerce and 3D visualization technology.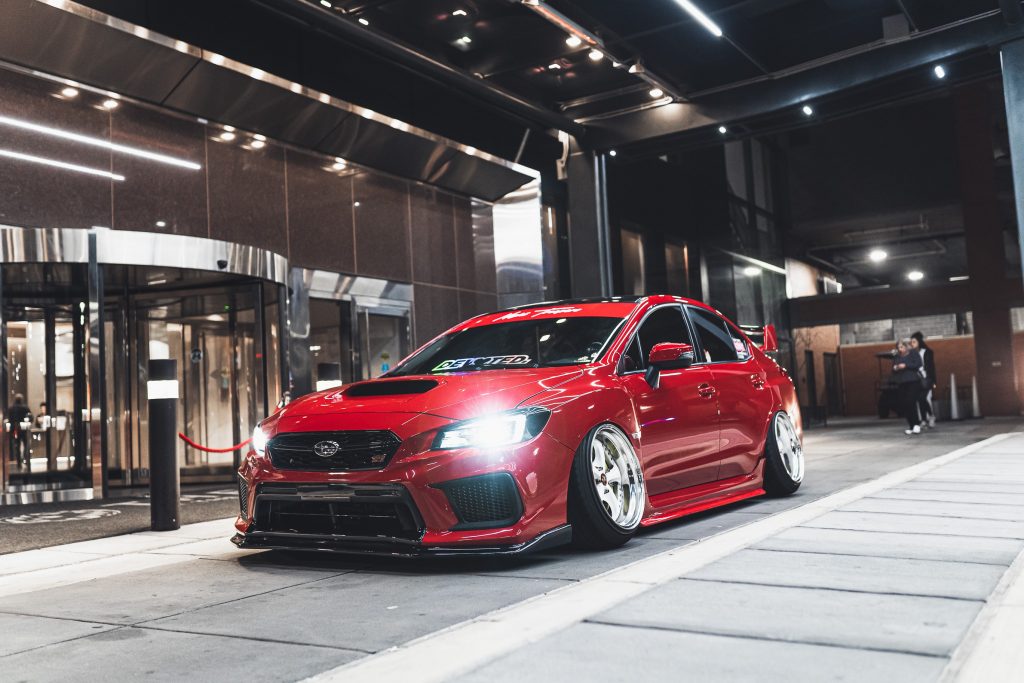 The benefits of 3D Car Customization
So, what are the benefits of offering your customers a 3D Car Customization tool? The primary benefits of this tool are as follow:
Improved design and visualization
Enhanced accuracy and precision
Reduced cost and waste
Increased customer satisfaction and loyalty
Benefits like improved visualization and customer satisfaction may be obvious when discussing a build-your-own-car simulator tool, but what about waste reduction and enhanced accuracy?
In short, when a customer has to customize their car after getting the initial model, you waste valuable car parts, which means wasted materials and unnecessary costs. So, by offering 3D car customization options, you can improve your operations to eliminate this waste and improve your overall accuracy in delivering what your customers want.
The process of 3D Car Customization
Now that you understand the benefits of 3D car customization, you may wonder how 3D car customization software works. Thankfully, getting a car customized today with virtual designing and 3D printing technology is quite simple. In the simplest overview, the process for car customization is as follows.
Designing the 3D car model
3D printing and assembly
Painting and finishing
In other words, as many car companies have the machines already in place to automate the actual part creation and assembly process, all you need to do to get a customized car is design it using their 3D car customization options, and then the machines take care of the actual creation of the vehicle.
Examples of 3D Car Customization
A 3D car configurator allows customers to experiment with different colors, features, accessories, and more without buying them. Offering customization options in a 3D car game-like interface allows them to zero in on their design aesthetic and find out what they want in a vehicle.
For example, they may opt for some relatively under-the-radar customization options to their car's interior, or they may want a standout vehicle like Chris Brown's eye-catching colour-changing Lamborghini or Flo-Rida's gold chrome Bugatti.
The future of 3D Car Customization
As AR and 3D printing technology continue to advance, we will likely see an increase in 3D car customization interface options for car dealerships. This will allow customers to get a better idea of exactly what they are going to get and allow them to make the customizations that they are looking for in their car.
A good realistic car tuning simulator may include an expansion of customization options, such as body kit customization, spoiler customization, rim customization, and interior customization.
3D Car Customization: get started with Zakeke
The point of a 3D car model maker online interface is to allow your customers to play around with designing a vehicle without feeling trapped in whatever they have selected.
They can make the whole car pink, like Paris Hilton's iconic pink Bentley Continental GT. Maybe they want their car to look like the Iron Man suit. AR product customization software allows customers to play around with these fun ideas and figure out what shows their personality.
If you want to give your customers an engaging experience, Zakeke's 3D Product Configurator and Visual Product Customizer software can help you. Zakeke's no-code software is easy to use for you and your customers and integrates seamlessly with all major e-commerce and website platforms.
Not only can offering 3D and AR views of your products increase the time spent on your pages, but you can also display simple or advanced pricing with unlimited configuration options for your vehicles — including a dynamic price that changes depending on the customizations! Ready to take your car game to the next level?