We've just released a new version of Zakeke, everything good is staying and we're adding some amazing features and some improvements to help make you even more successful with Zakeke. The release includes also several bug fixings.
1. New 3D engine and Augmented Reality
We worked on a new 3d engine to make the 3d preview even more realistic and powerful! You can see the difference between the old engine and the new one here:
The new engine supports Augmented Reality! Your customers are now able to see their customized item in their real world via their smartphones! See this example:
2. Premium Photos
A new customization tool just landed: Premium Photos allows your customers to access over 140 million high-quality images and artworks made available by talented professionals from all over the world to personalize your products.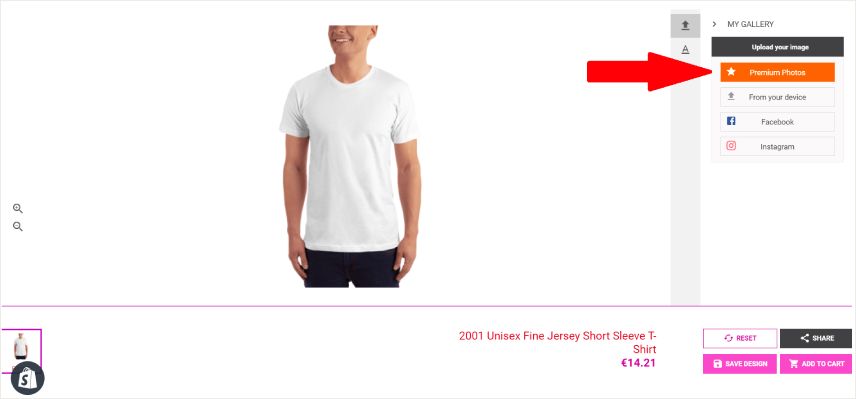 3. Improved image quality
We worked on a general improvement for the quality of the images in the customizer. It works for both product templates and images that buyers use for their designs. Moreover, images are now lighter and it makes the customizer quicker.
4. Print file output
This is an often requested improvement: to save your time you are now able to choose a single format for the print-ready files – instead of getting a full package with all of them.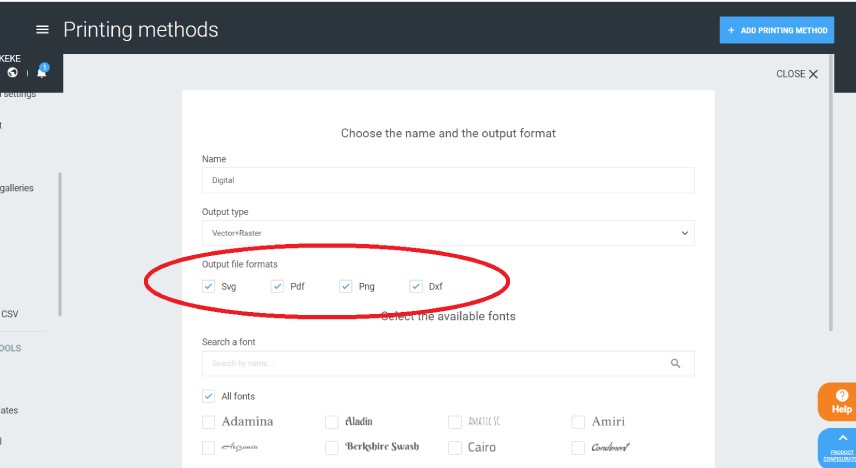 You can do it for each print type from your Zakeke back-office > Printing methods
5. Product quantity shown in the customizer
The quantity of product selected by the customer on the product page is now also shown in the customizer in addition to the product price. In this way your customers will no longer be confused if they see the unit price on the product page but then choose quantities greater than one and in the customizer they see the total price.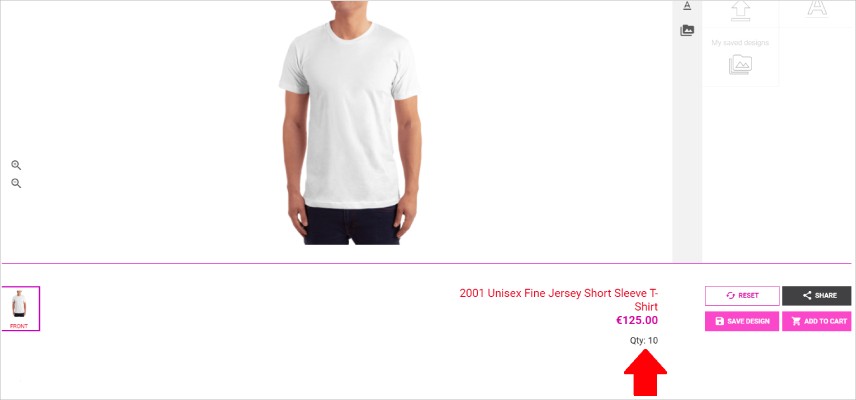 6. New products from CustomCat
You have access to new products from our partner CustomCat. Other than "direct to garment" products, you can now sell "sublimination" products: over 60 new categories including mugs, stainless steel water bottles, flip flops, laptop sleeves, baby clothes, canvases, blankets, posters, pet items, stickers, all over print leggings, and clothes. This is the full list.
7. 3D Product Configurator on BigCommerce
The 3D Product Configurator is now available for BigCommerce merchants! You can install it from here>.
8. New partnership with Salesforce
Zakeke is now available for Salesforce Commerce Cloud clients with a certified cartridge!