As the shift to eCommerce intensifies across the globe, more and more businesses are looking to provide personalized eCommerce experiences. The reason?
A study by McKinsey has shown that 78% of shoppers in 2021 chose to pay more for brands which provide custom services or personalized experiences. What do these eCommerce personalization trends tell us?
Personalization should be an integral part of your eCommerce marketing strategy. What are the benefits of personalization in eCommerce? When used efficiently, it can increase customer interactions with your brand, boost conversions and give you a better understanding of your customers.
But what exactly is personalization in eCommerce, and why should you care? In this article, we'll delve into the crux of personalization in eCommerce and outline all the benefits that can accrue to your business when you provide personalized experiences.
What is eCommerce personalization?
Before we dive into the benefits of eCommerce personalization, let's first define it.
Ecommerce personalization is simply creating a personalized customer experience. Personalization can take many forms:
You can offer personalization related to products, giving your customers the possibility to design and create their custom products;
You can offer personalization by simply displaying different contents based on customers' behaviour, location, purchase history, and other patterns.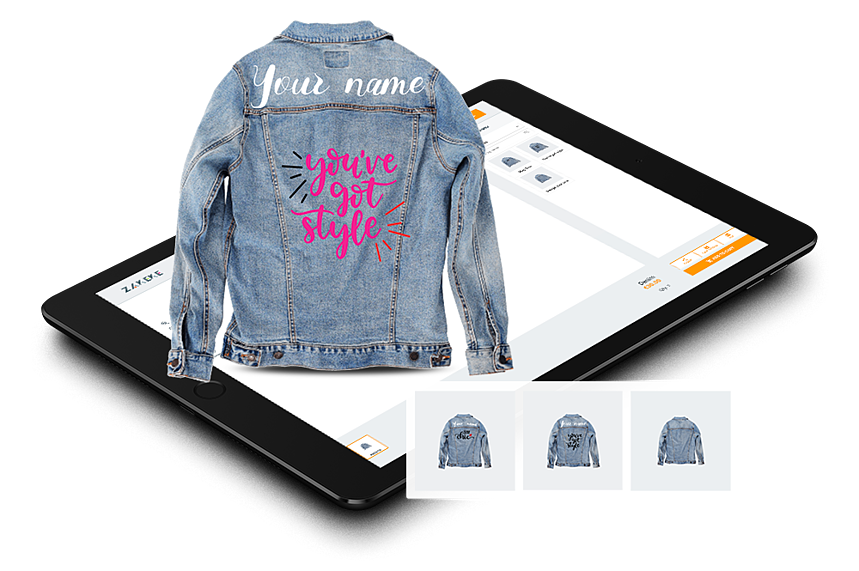 8 benefits of personalization in eCommerce
By leveraging eCommerce personalization, you can enjoy the following benefits.
1. Increased Conversions and Sales
A recent Demand Gen study found that leads nurtured with targeted content produce a 20% increase in sales opportunities.
Personalization helps your eCommerce to better target prospects and nurture them well to convert them into sales. Through personalization, you're helping your customers cut through the clutter and find exactly what they're looking for.
For instance, a personalized home page helps reduce the bounce rate. That's because the page has been curated according to the shopper's preferences or buying habits, which increases engagement and conversions.
In addition, offering customers the opportunity to create custom products helps to increase sales. Customized products allow customers to perceive a higher value and eliminate traditional price uncertainties.
2. Improved Customer Experience
Personalized product recommendations, offers, and promotions help customers narrow down their choices. Studies show that nearly 40% of shoppers have left an online store because they were overwhelmed by too many options.
If you offer a wide variety of products catering to different demographics and target groups, designing your website in a way that allows customers to filter content and get curated recommendations can increase their shopping experience.
Or, in addition, offering customers the possibility to customize their products and create them exactly as they want enables them to improve the Customer Experience by making it interactive and innovative.
3. Improved Customer Loyalty
Ecommerce personalization improves Customer Loyalty.
By showing your customers you care about their needs and going the extra mile to provide personalized offers or products, you'll improve their shopping experience. And better Customer Experience leads to Brand Loyalty.
Satisfied customers will not only repeat purchases but also recommend your business to their friends.
4. Increased average order size
Providing personalized experiences leads customers to purchase more every time they visit your website. How does it happen?
Personalization displays the items customers love based on their past purchases and search history. For example, a customer looking to purchase a PlayStation 5 can end up buying controllers, a PS5 bag, and a few games.
Before directing the shopper to the checkout page, you can always throw in a few recommendations based on what they've put in the cart.
5. A better understanding of your customers
The customers' data collected on your eCommerce site provides valuable insights into your customers' behaviour-product preferences, buying habits, motivation, etc.
You can use these insights to revamp your personalization strategies and serve your customers better. Customer insights can also help you determine which products to discontinue and/or restock in bulk.
6. A competitive advantage
With the stiff competition in the eCommerce space, the one thing that can truly set your website apart is the experience you offer your customers.
Ecommerce personalization helps you achieve just that. Customers can sometimes change their minds in the blink of an eye. However, if you provide a personalized experience they can't find elsewhere, they're more likely to stick around and become your brand advocates.
7. Increased Engagement
Many shoppers feel frustrated when an eCommerce website is not personalized. But if a website is personalized and shoppers can interact with it better, they'll naturally want to spend more time on it.
In other words, customers will engage more with a website that offers product customization or Customer Experience personalization.
For instance, giving the customer the possibility to customize a product and create it from scratch according to his needs makes the Shopping Experience interactive and makes the customer feel at the centre of attention.
8. More traffic to your store
When you provide personalized experiences to your customers, they'll automatically want to spend more time on your website and visit it frequently.
If your website is personalized in a way that piques buyers' interest, you'll not only experience a spike in traffic but conversions too.
Ecommerce personalization: let's start with Product Customizer software
Now that we know what are the main benefits of personalization in eCommerce, it's easy to understand why offering a personalized experience is the best way to increase sales and stay competitive in today's fast-paced business environment.
How to start offering a custom Shopping Experience? Let's start with Product Customizer Software! Offering customers the ability to create and customize their products with real-time visualization allows your eCommerce to build a better Customer Experience, improve Customer Satisfaction and boost sales.
You can start trying our Zakeke, our eCommerce Visual Product Customizer. Zakeke helps eCommerce businesses scale up their business by building an innovative and interactive Shopping Experience for consumers thanks to 2D customization, 3D visualization and Augmented Reality.
How to start? Quite simply, Zakeke is a plug-in and it integrates seamlessly with all leading eCommerce platforms. Also, setup becomes even easier with the help of the Support Team and the ability to book a free Demo to understand which of our platform's features best meet your needs.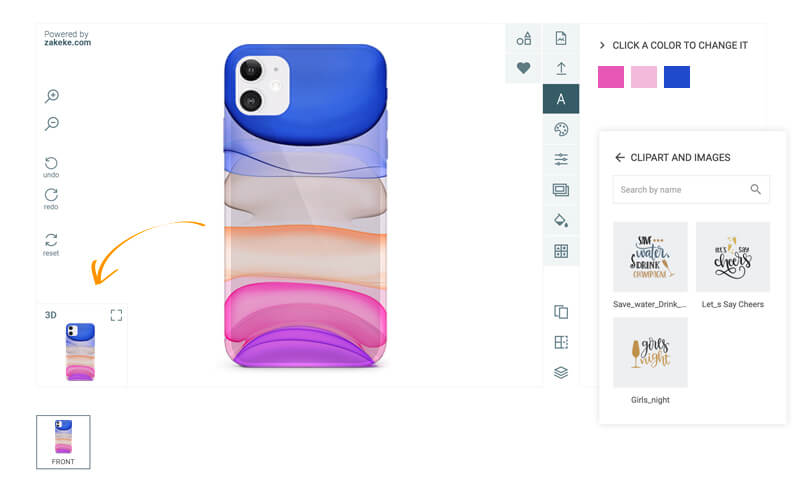 If you are wondering what you can do with Zakeke, check out our DEMO STORE.