Are you looking for the best product customization ideas you can implement on your e-commerce store? Well, you've come to the right place! Let's talk about customized products examples!
Providing a personalized user experience is a great way to increase engagement and boost your store's conversion rates and revenue. But like most things in life, e-commerce product customization takes time and effort to master and perfect.
The good news: you can always look at what other e-commerce businesses are doing and test new strategies to grow your business in a competitive market.
So, in today's article, we'll share the best e-commerce product customization examples you can learn from. But first, a quick primer on product customization and its benefits.
What is Product Customization?
In its most basic form, product customization is simply enabling customers to personalize a product according to their needs and tastes.
Essentially, it's when businesses customize items to sell, allowing shoppers to choose from a variety of designs, colors, elements, and more. Product customization for e-commerce aims to deliver tailored customer experiences to different segments of users.
The modern customer enjoys and expects to be able to customize the product they purchase and prefer to shop from brands that offer product customizations. Research from Deloitte shows that 20% of consumers find product personalization appealing. Shoppers are willing to pay up to 20% more for personalized items.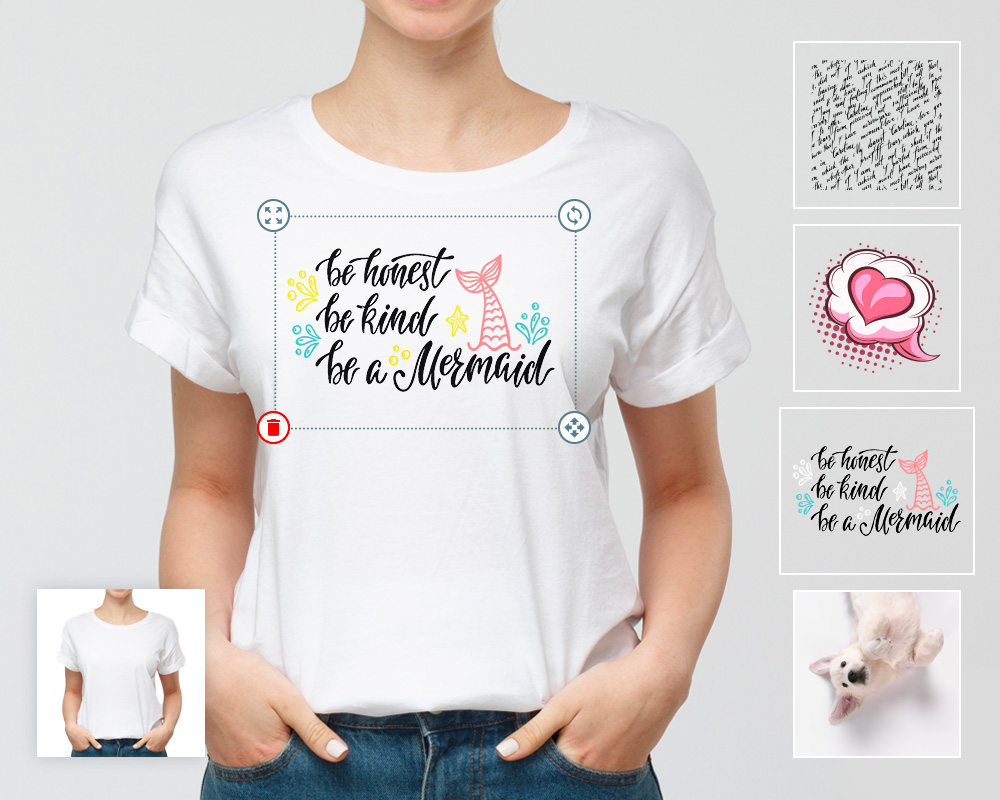 Why is Product Customization important?
There is a reason many e-commerce store owners are implementing product customizers on their websites. Product personalization offers many benefits, such as:
One of the obvious benefits of product customization is increased sales. According to recent Deloitte research, 36% of consumers prefer to purchase customized products. And as we previously mentioned, 20% of consumers are willing to pay up to 20% more for custom products. This results in repeat purchases and an increase in sales.
Improved Customer Experience
Customer experience is critical to the success of your business. By offering product customization, you're investing in your customers' experiences. Customers love personalized experiences. If you can help them customize their products, you'll have won their hearts. This often results in increased loyalty and brand advocacy.
Studying your customers' buying habits will give you better insights into their likes and preferences. And to grow your sales, understanding your customers is paramount.
The right product customizer will help you understand your customers better. You'll get to know what they like, dislike, and even how often they buy from you. You can then use this information to improve your product offerings and grow sales.
Achieve a Competitive Edge
The e-commerce landscape has become very competitive in today's world. Offering product customization can help you stay ahead of the competition, as consumers prefer to shop with brands that offer personalized products.
Best customized products examples
Many of today's top retailers offer personalized and customized products on their websites. Here's a comprehensive list of the most popular customized products examples and categories:
Printing companies and web-to-print businesses can benefit greatly from product personalization. Customers appreciate custom packaging and accessories.
The fashion industry can also benefit from product customization. Customers love creating personalized t-shirts and custom bags with unique materials and colors.
Sports Apparel & Accessories
The sports industry is also well-suited for product personalization, such as custom uniforms and sports accessories with personalized names and numbers.
Furniture & Home Decoration
The furniture industry can also benefit from product customization, such as personalized tables, carpets, and kitchen accessories.
Custom bracelets, rings and sunglasses are the most lovely customized products examples for customers. Product customization allows the creation of unique and personalized items.
Personalized wine labels, bottles, and can labels are becoming more and more popular in the food and beverage industry.
Gadgets, Gifts & Accessories
Gadgets and gifts are great candidates for personalization, including personalized pillows, phone covers, laptop bags, and more. Personalized gifts always add that extra special touch.
Today, almost every company can offer customization if their products allow it.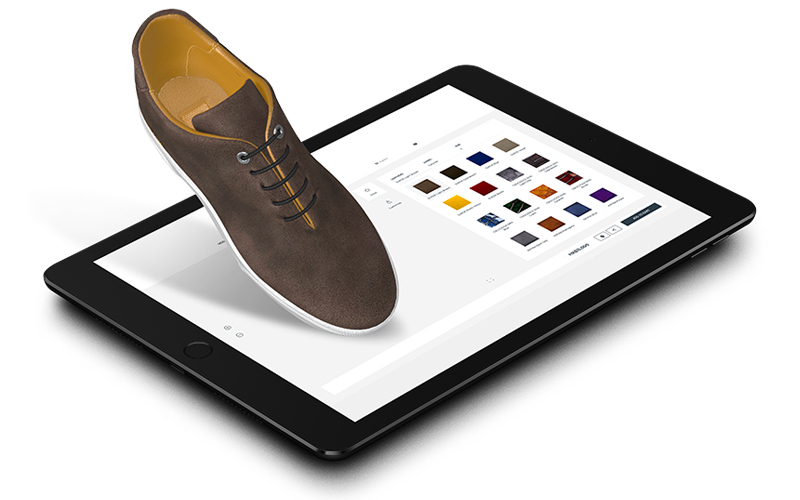 3 top Brands using Product Customization
Here are some examples of brands that have taken the product customization game to the next level, providing exceptional customer experiences and growing sales. Here are their customized products examples:
Coca Cola
When you hear product personalization, Coca-Cola is the first name that comes to mind. The company created much buzz with its "Share a Coke" campaign.
The campaign started in Australia and consisted of some of Australia's common first names, like Kylie and Luke. This made Coca-Cola very popular, with some even considering it a "household name." The company then expanded its campaign to countries globally and saw significant growth in sales. Research shows that an overwhelming 1.25 million teens tried a Coke during the campaign. In the US alone, Coca-Cola sales grew by 11% in the summer.
Starbucks
Starbucks is another big-name company reaping the benefits of product customization.
The company allows customers to choose exactly how they want their drinks, which customers can do right within the Starbucks app.
While other coffee shops will just ask whether you want your latte with whole or skim milk, Starbucks provides a memorable experience by asking how you'd want your drink made.
Nike
Nike has a long history of offering customers personalized products.
The company allows shoppers to customize their shoes and offers a wider range of models to customize than other brands. The Nike Sneaker configurator is easy to use and offers shoppers inspirational models to choose from if they aren't sure what they want. 
The configurator allows you to customize everything from the base to the quarter to the linings, eyelets, laces, and midsole. Plus, if you'd love to add some text to the sneakers, the option is also available.
How to create customized products in your e-commerce?
Product customization is an excellent way to create an emotional connection with your consumers and boost sales. If you decide to add this feature to your e-commerce website, you can simply use a product customizer.
Thanks to companies like Zakeke, installing a product customizer is now easy and affordable for every business. Explore Zakeke's Visual Customizer to design your products now! It's a fully responsive tool, perfect for creating customized designs on any printable material.
Zakeke offers unlimited customization options! Customers can create the product exactly as they want it, customizing every aspect (images, colors, sizes, textures, etc.) and creating a real-time 3D preview of the custom product to see exactly what they're buying.
Then, when customers have created their custom products, the merchant receives the print-ready file directly in the back-office with the right resolution (also for engraving). This means no more infinite email exchanges with customers to define the model they want and no more manual design work for your team!
How to start using Zakeke? It's simple! It integrates seamlessly with all major e-commerce platforms or POD and Dropshipping services. Get in touch with us today and take advantage of our 14-day free trial to test the software and see whether it can work for your business.