The way of shopping is changing. From in-store purchases we moved on to online purchases. The rapid development of new technologies affects the way customers shop. The pandemic then accelerated a process that would have been longer. eCommerce results were better than ever. And, online retail sector is destined to be transformed by a new technology: 3D visualization.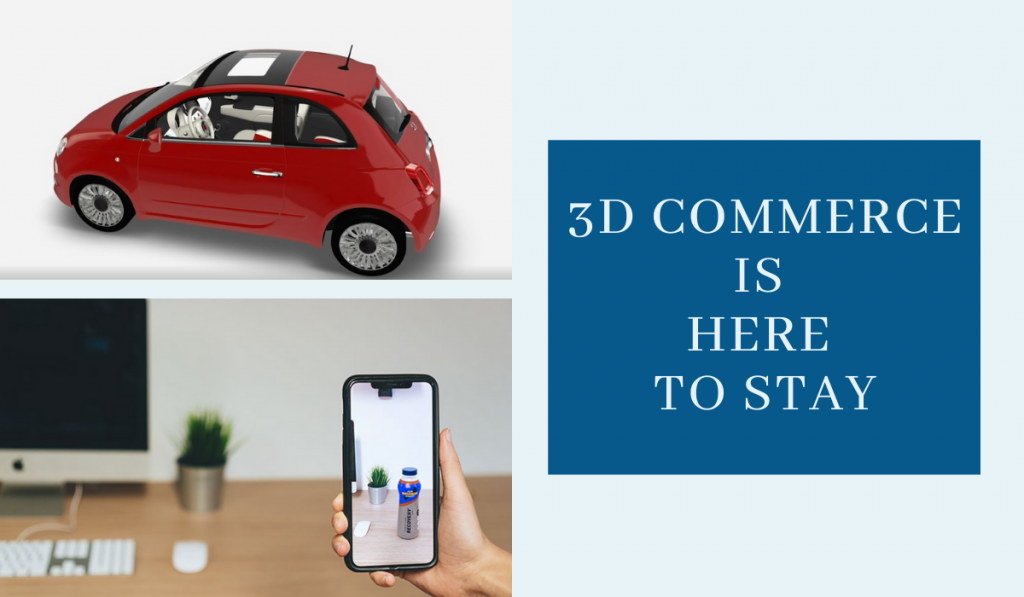 3D Commerce: definition
3D Commerce is the new way of shopping. Here 3D models integrate with augmented and virtual reality experiences to show the customer a graphic and interactive representation of the product. It is a pleasant consequence of visual commerce. Most online buyers base their choices on graphical representation. 3D technology allows customers to get in touch with the product, exactly as it happens in store. It offers a new way to interact with products. Customers can view them from any angle, rotate them, zoom in and so on. They can do everything they would do in real life.
It is a bridge between in-store experience and online shopping. Customer engagement and interactivity are not the only aspects positively influenced by 3D Product Imaging. It has been shown it increases sales and conversion rates.
3D is a (current) future of eCommerce. Before there was shopping. Then came the Internet and online shopping. Now is the time for 3D.
Moving from simple product photos to high-quality three-dimensional models is a trend retailers cannot ignore. This is especially true if market research reveals that consumers prefer to interact with 3D models, even through augmented reality technology. A study by Shopify reveals conversion rates increase by up to 250% on product pages with 3D models and AR technology.
Stay up to date and follow us on LinkedIn, Facebook and Instagram