Technology is always evolving and finding ways to impact people's lives. Among its more recent contributions is Augmented Reality or AR, the lesser cousin of virtual reality. While this technology is nothing new, its application to the e-commerce ecosystem fairly is.
With increasing demand, improving device capability, and the growing urgency for contactless transactions, AR is being touted by industry experts as the next big thing in the tech world. Online retailers have been reaping the benefits of AR since it first came out, but there are many more ways that AR can impact consumer behavior.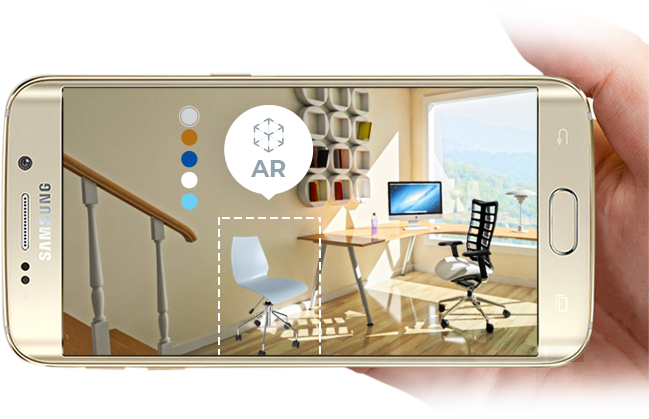 The Growing Problem of Online Product Returns
As an online shopper waits for a product to arrive, the anxiety mounts along with the anticipation. Is the size just right? Will it fit perfectly? Does it look exactly as it does on the website? These are just some of the questions that chip away at a consumer's confidence in online shopping.
When the package finally arrives, the anxiety has usually mounted to a level where the slightest disconnect between expectation and reality is amplified, enough to return the product to the seller.
For many years, this inability to interact physically with a product is one of the biggest disadvantages of online shopping. It is the driving force behind the 30% product return rate in the UK and the $550 billion loss in the US.
E-commerce companies could not replicate the level of interaction that customers can get at brick-and-mortar shops. Still, there are ways to create an entirely new shopping experience that can increase consumer confidence in the products they are purchasing online. This is where AR technology comes in.
The Power of Product Personalization
The integration of augmented reality into e-commerce has given many retail brands the tools needed to engage consumers in meaningful ways. This has the potential to translate not only into reduced product returns but to a significant boost in product sales.
One of the most important features of AR in the context of online shopping is the ability of the shoppers to see what an item looks like on them or in their home. For instance, a user can superimpose virtual lamp models and other decorative items into their own space. It allows them to visualize ownership of the product in ways that even brick-and-mortar shops could not.
AR has also found its way into the automotive industry. Online customers are given the ability to personalize the style of trim, the accessories, the interior, and the color of a vehicle they intend to buy. This level of engagement makes customers more likely to make a purchase, whether outright, on succeeding visits, or with a trip to the nearest retail branch.
Amazon has already taken significant leaps in this direction. In its effort to revolutionize product customization, the massive retail company purchased Body Labs, a 3-D body scanning company. They are also set to acquire an AR-driven service capable of delivering a perfect fit for all online shoppers.
With these and upcoming developments in AR and e-commerce, there has never been a more exciting time to shop online.
Using the Right Tools
Using the right tools and solutions, you can enable product customization, reducing product returns and protecting your brand image in the process. One such tool is Zakeke, a web empowering service that helps businesses optimize product visual personalization to enhance customer satisfaction.
Thanks to Augmented Reality features and 3D photorealistic models, customers can see exactly what they are buying. They can zoom in, rotate it and see item from every angle.
How it works? Request a demo here or Start a free trial now!
Stay up to date and follow us on LinkedIn, Facebook and Instagram