In today's incredibly competitive digital marketplace, it can be extremely difficult for businesses to put themselves ahead of their competition. But, as the online marketplace continues to get more and more crowded, it is more important than ever for businesses to do just that.
Whether that means creating interactive product quizzes, offering incredible customer service, or using some of the most innovative technology, businesses need to determine what they can do to get their products and services noticed by customers before they lose those buyers to their competitors.
When it comes to new technologies, the world of AR (Augmented Reality) and 3D visualization software is one of the newest and most innovative options that a business can use.
What is 3D Visualization Software?
3D visualization technology can be used to better engage your customers and allow them to see the products that you offer in greater detail. The human brain processes the world in three dimensions because we live in a three-dimensional world.
The fact that most businesses offer products only in 2-dimensional pictures can make it difficult for people to really understand the dimensions of the object and how it would fit in a space. But a business that uses a 3D visualizer can bypass this confusion and possible irritation when a product isn't like the customer pictured it. This is why you are offering the customer a 3-dimensional view of the product.
In the past, when a person wanted a new couch or a new end table for their bedroom, they would go to a furniture store and browse the selection of furniture options for a piece that would fit in the space. People could easily judge the size and dimensions of the product by seeing it in 3 dimensions — like they are used to seeing things in the world.
But today, when most people do their shopping online, it can be incredibly difficult for people to accurately judge what a product looks like from a 2-dimensional image. So, if you want to set your products apart from your competitors you can offer a 3D product visualization online.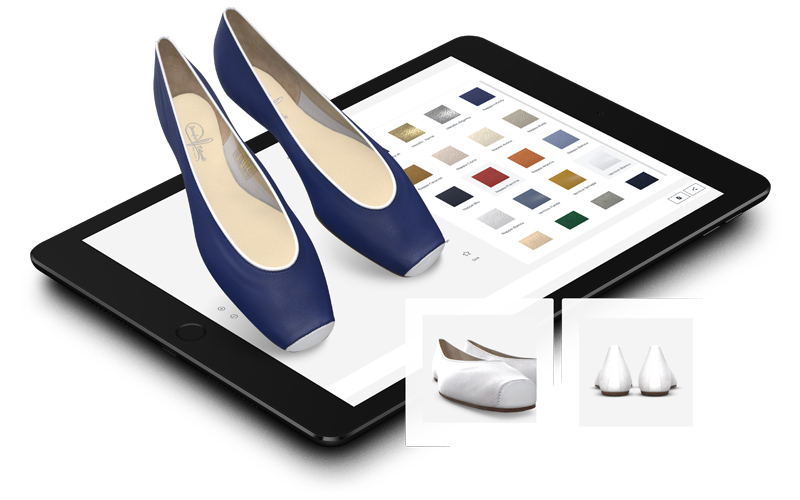 3D Visualization examples: how to use 3D Visualization software?
As technologies such as virtual reality and Augmented Reality continue to advance and become more and more popular with consumers all over the world, it is becoming easier for businesses to utilize these technologies to help them better appeal to their customers as well.
3D modeling and visualization, as well as augmented reality (AR), has been especially helpful for businesses that are looking to offer a more detailed and intuitive look at their products. This allows customers to better understand what the products are and how they exist in a 3-dimensional environment — which is, of course, the environment that they are used to experiencing life in.
Luckily, since this technology is becoming more and more accessible for businesses and customers alike, there are a number of good visualization examples available online today. Your business can use these examples as inspiration for creating your own 3D product visualizations:
These 3D visualizations can be used in any product listing and they can help to show the customer exactly what the product they are ordering will look like;
3D visualization software allows customers to interact more effectively with a product — similarly to how they would be able to pick up a desk lamp and view it from all angles in a brick-and-mortar store;
Also, 3D visualization actually has a one-up on traditional browsing in a store because it allows customers to see large and heavy objects — such as sofas, bookcases, and bed frames — from all angles as well, including below. This would be difficult to do in a traditional retail store because these products are heavy and oftentimes difficult to move, but with online 3D visualization software, seeing the bottom becomes easy.
Finding a 3D image visualization example is much easier today than it was in the past. There are a number of companies that offer 3D views of their products so that customers can see them in better detail.
If you want to implement this technology into your business and provide a more engaging and detailed view of the products in your catalog, you can look for 3D visualization software solutions or platforms that allow you to create these engaging visual experiences, such as Zakeke.
Benefits of 3D Visualization Services
In today's digital marketplace, businesses of all kinds are seeing a rise in 3D visualization and augmented reality (AR) technology. Since the COVID-19 pandemic began, over 32% of consumers are using augmented reality for their online shopping.
These technologies give customers the ability to see the products they want to purchase in a 3-dimensional environment and with augmented reality, they can even see those items in their current spaces. This can be incredibly useful for purchasing furniture products or other products that you need to fit within a space.
Since so many customers are becoming more and more familiar with and willing to use 3D visualizers and AR technology, it can be extremely beneficial for businesses to adopt software solutions or consultants who can help them create these more interactive and engaging product visualizations.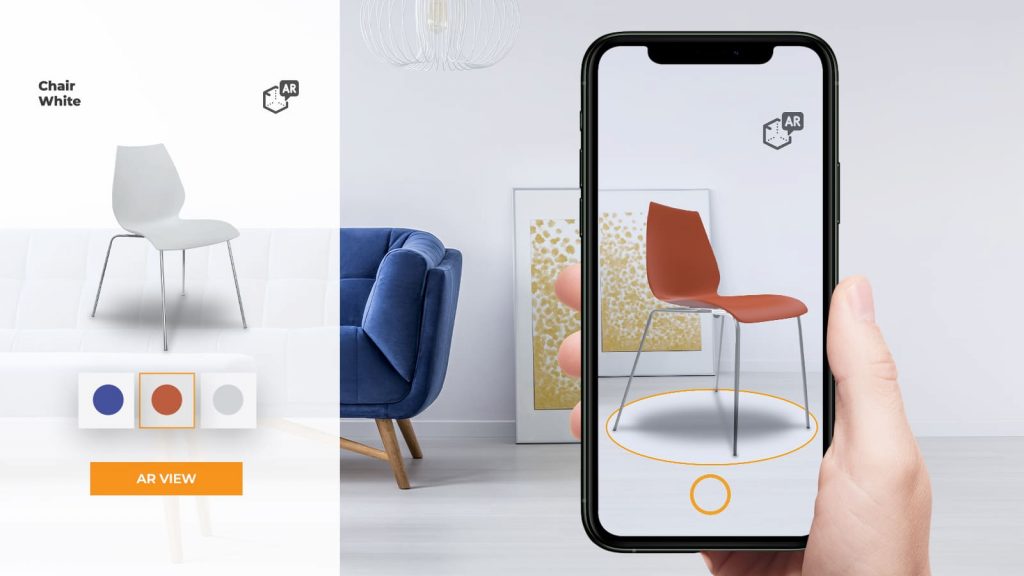 By the year 2028, the industry is predicted to be worth $97.96 billion dollars. Because of this continued growth and advancement of 3D technologies, it can be a good idea for businesses to consider adopting 3D visualization software for their products earlier rather than later. As the market continues to get more and more crowded, it is becoming increasingly difficult for businesses to stand out from their competitors.
But, with 3D visualization experiences and augmented reality technology, you can gain an advantage over competitors by offering a more engaging experience for your customers. There are a number of advantages that 3D visualization techniques, such as augmented reality, can bring to your business.
Some of the most important benefits:
Increased customer engagement;
Higher customer inclination to purchase items;
Better customer retention;
Improved brand identity;
Better customer experience;
More sales with fewer costs.
Benefits of 3D Visualization for e-commerce
Many businesses have already begun integrating 3D visualization software and augmented reality tools into their online stores because consumers are able to effectively engage with products. Therefore, they are able to have a much more pleasant customer experience. In today's society, there is a much stronger emphasis put on customer experience.
More and more businesses are finding that even if the only thing differentiating their products or services from their competitors is their customer experience, the business with the better customer experience will gain more customers. Since 3D visualization online is able to provide a better experience, this means that the companies that offer these more advanced visual experiences will be the ones that customers will prefer.
There are a number of advantages of 3D visualization for e-commerce companies:
In addition to the improved customer experience and better engagement, these 3D visualizers also help to improve customer retention. This is especially true with younger customers;
These visualizations can also help to enhance the identity of your brand and create better relationships with your customers;
3D visualization software also helps to improve your customers' understanding of a product and helps them to see how it will fit into a space. Unlike traditional 2D imaging, 3D visualizations give customers a more realistic view of a product and this kind of visualization is more akin to seeing a product in a brick-and-mortar store, rather than online;
Another incredible advantage of 3D visualization for businesses is that customers who see these visualizations have a higher conversion rate. In other words, since customers are more easily able to see the features and dimensions of a product, they can feel much more confident in their purchase of that product and will therefore have a higher chance of purchasing the product.
Benefits of 3D Product Visualizer for customers
One of the great things about 3D visualization software in e-commerce is that it provides a number of benefits to both customers and businesses. This is incredibly important in today's society because consumers are becoming more and more selective about which brands, products, and services they want to purchase.
It is crucial to ensure that your business is providing a pleasant and enjoyable customer experience. Without this, it can be nearly impossible to stay in competition with other brands who are offering similar products but give better customer service.
So, any technology or solution that benefits both businesses and customers at the same time is an incredible asset to any business. But how does 3D visualization software help customers?
This type of visualization helps customers to more effectively see what a product is and how it will look in a space. This means that customers can be much more confident in what they are purchasing and not have to worry about whether or not it will fit in the space they are getting it for;
With 3D visualization, online shopping can be much more intuitive for customers and help them to get the more emotional experience of being able to interact with a product in a virtual space rather than simply looking at a product in a 2-dimensional picture.
3D Product Visualizer: why Zakeke?

There are many 3D Visualization software for eCommerce, why choose Zakeke? Zakeke is an all-in-one Visual Commerce Platform that empowers e-commerce brands by providing their customers with product customization and 3D configuration capabilities in 2D, 3D and Augmented Reality. Our solution allows merchants to boost conversion rates and sales, reduce returns and manual design work and improve design processes thanks to fulfilment automation.

Zakeke helps e-commerce businesses scale up their business by building an innovative and interactive Shopping Experience for consumers thanks to 2D customization, 3D visualization and Augmented Reality.

How to integrate Zakeke within your e-commerce? Quite simply, Zakeke is a plug-in which integrates seamlessly with all leading e-commerce platforms. Also, setup becomes even easier with the help of the Support Team and the ability to book a free Demo to understand which of our platform's features best meet your needs.
Want to implement a 3D product visualizer for your brand?
Get in touch with us today or book a demo here. We can help you move your brand to the next level with product customization and visualization and help your customers visualize how they'll look before checking out with 3D and AR.
If you are wondering what you can do with Zakeke, check out our DEMO STORE.
Supported Platforms:
Stay up to date and follow us on LinkedIn, Facebook and Instagram